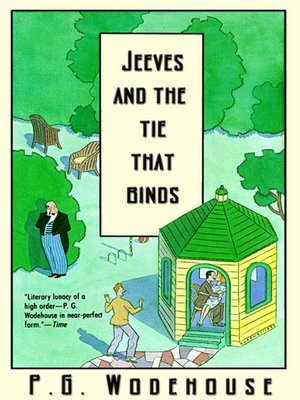 Bertie gets to his chair prepared to consume hearty eggs and bacon, quite pumped with the thought of no longer seeing the residents of Totleigh Towers, Madeline Bassett, pop, as well as Spode, now Sidcup. Bertie mentions his chipperness to Jeeves, expecting something to rain upon his parade. It's then supplied how in the telling of this, references to past bits'd be given for context (For those who see repetition and complain, "old hat", calmeth thee), an example of the q's from noobs following as though 1 were having to explain characters from a soap opera viewing. Thus, it's learnt Madeline'd been dumped when Gussie'd gone off with the cook, leaving Bertie a target, til Spode'd taken the hit upon declaring his age long love to her, which catches all readers up to date, Bertie then relaying hearing Jeeves' typewriter earlier and learning he'd been writing Bertie's latest adventures to Totleigh Towers. Bertie reiterates the reason for this to allow all serving staff first hand accounts of what sorts of people they were getting hired by. Bertie still worries about these stories getting out and his Aunt Agatha discovering them, Jeeves relating, but the book being near the aging of 80 years, it now a number of vols, and Bertie surprised with his being 18 pages worth, now. As Jeeves defends his club, Bertie recalls a fella, whom'd almost ended him after hiring him temp'y with a falling out with Jeeves, this dude still a member, but only a "country" variety, rarely appearing at the club, the 2 interrupted with a call from Dahlia.
As the 2 chat, Dahlia wants his pres. at her home ASAP, Bertie accepting this was with Anatole at her disposal. It also soon coming out a "Ginger" Harold Winship being there, as well, Bertie knowing him from college. He is excited and learns Dahlia'd offered to allow he use her home as HQ for an election he was a candidate for the Conservative party. Dahlia mentions signing him up to help Ging "canvass". Bertie is alright with this when learning it only req'd door-to-door chat, she then relating Ging wished to lunch with him before he went to Dahlia's, so he and Jeeves don't continue with their chat of Jr Ganymede, and Bertie kills time before his lunch date.
Bertie relates how his buddy-ship with Ging didn't quite span as long as Catsmeat and Kipper, but he was next longest. They stop seeing more of each other with his move closer to Agatha, and with his new fiancee not approving of the Drones. After their initial reacquainting, Bertie sees his bud was well hwhipped and enjoying it, he also swearing off mixed drinks for her. Berite reflects on the same sort called Florence Craye, his cousin, he not preferring this type, but she moving on from him pretty quick after a short engagement with her himself. Berite saw Ging was kewl with the set up and not "chafing" at all. Due to Bertie req'ing a partner to drink with and didn't wish to be eyeballed, he regretfully doesn't order. Instead, he gets straight to the point as to the reason Ging was running for Parliament, it stinky with trouble. Ging rounds to the point of his fiancee behind the solid career path.
Bertie begins feeling the danger of this deeply hooked friend, but turns the topic away from the ole b & c. This wasn't a safe theme, however, since his hubby let go the first secretary over differing opinions in some fashion and he now having to locate another. The more Bertie hears of her, he thinks how twinly this girl was to Florence, Ging then noting how he had in mind an Amer. girl Boko'd hired and raved good reviews, called Magnolia Glendenon. Finally, after a brief mention of Filmer, whom Bertie knew from way back with the swan, helping Ging, since he was already on Parliament, it led to Bertie declaring knowing Bumpleigh due to Agatha, Ging revealing Florence was his fiancee, shocking Bertie for a min. What follows is a clipped, but agreeable exchange about the sort of girl Florence was, a pause, then Ging unloading some concern about failing Florence which'd then mean she'd quit their budding relationship, Bertie informing he and Jeeves were onboard to talk him up to the townspeople for their vote, Ging relieved, and ready for food.
Once lunch'd adjourned, he'd begun feeling properly bad for his chum being in the clutches of Florence Craye. As he's thoughtfully absorbing this, he's about to light a ciggy, and must retrieve it out of the street, after being a klutz and dropping it, he nearly gets hit by a taxi after falling over himself to get out of the way, he getting a helpful hand before getting pancaked. As he's mid-thanking, he perceives it's Jeeves being his angel, his club around the corner. The 2 go back so Bertie can calm with a drink and he updates Jeeves of the Ging news, and after a quick wash and drink, Jeeves and he chatting about possible ways Ging's "Past", could get out among the town and affect his voters. As they cat, they're interrupted by a forwardly intrusive man, regarding Jeeves as Reggie, and not getting warmth in return, but this not holding the man back, Bertie discovering this was the dick in the cab, then going off to bother the secretary of the club where the vols were. Jeeves after sipping his liqueur, ID's Bingley, whom now looked much different from when Bertie'd hired him, he now having a luxurious inheritance to keep him happy. Jeeves mentions he'd now begun living in the same town as Dahlia and only hoped they didn't make a habit of seeing him, Berite finishing his drink and stating of Ging picking them up.
Ging arrives with Magnolia along, Bertie gauging her looks but knowing she was safe to meet Florence, since she wasn't a knockout, seeming more a sympathetic and speed typing sort. Upon arriving at Dahlia's, no one is about, due to the better part of the afternoon upon them, and after considering the type of chat he'd be in for if locating either his Unc. Tom, or Anatole, he decided a walk about'd be a better choice. The weather seemed unstable, but Bertie heads for a set of benches, 1 being used to set a camera upon. Bertie believes Dahlia'd for some reason developed the new interest and'd bring it back to the house before rain poured, someone's loud bellow stopping him. The man acts suspicious of him, since it was his camera, and Bertie was able to ID himself as 1 of the come and go residents at Brinkley, this somewhat changing his light hostility as he walks away, this putting Bertie's tummy on edge, sitting on a convenient bench before hightailing it back due to downpour, he hearing the same man's voice as he's coming through the French windows, he speaking to Spode, whom said his surname with such disgust, Bertie gasps, but not enough to be heard, since he'd though he'd seen the last of Spode.
He hears Spode passing on his suspicions of Bertie as camera guy gives him benefit of the doubt regarding his camera. Spode helping change this by harkening back to a time when Bertie'd accidentally taken Sir Watkyn's umbrella at a shop, Spode seeing it like he'd been enjoying thieving for years. Bertie is rankling, to say the least, he listening to them continue to the cow creamer incident, but Spode going on to the time Bertie'd again been pointed at for the missing amber statuette, this doing the trick, and camera guy decidedly not going to reveal his piece of silver he hoped to sell to Tom, to Bertie, and if he did attempt to steal it, he'd be sure the book'd get thrown at him, he then deciding they play some pool before dinner, the 2 leaving, and Bertie going in to sit and ponder with a speedy heartbeat. Jeeves has perfect timing, entering with a drink, explaining Seppings wasn't feeling well after eating such rich Anatole food, another drink forthcoming after he repeats what he'd heard, Jeeves calming him and moving along, Dahlia then greeting him joyfully.
Bertie does the same in return, soon being able to get led into why Spode and Madeline were there, it being for Ging's election speech, Spode having a gift. Bertie had to soon give Dahlia credit for still despising the man, and moves on to Madeline having tagged solely for Spode, and Florence was there to help, as well, making him obviously jump. Then, Dahlia confides the camera guy was a financier, Dahlia wanted to catch for Tuppy Glossop. He and Angela, Dahlia's child, have been engaged quite awhile now, so this'd be fore their wedding. So, the Plan was to feed Runkle, the camera guy, Anatole's cooking, so he'd give Tuppy what he should've when his pop was alive, regarding the rights to a genius idea Tuppy's pop had whilst working at his company.
Bertie wasn't completely convinced on the reliability Dahlia's plan on Runkle giving up money easily, and Tuppy not accepting money from Tom easily, the situation "g(all) and wormwood" for Angela, waiting for Tuppy to finally settle a date and all. Bertie next realizes Madeline had joined him quietly, he not pleased, but acting respectfully, cringing on the inside, but making repetitious q & a, he taking a mo. to note poor Augustus the cat'd've been annoyed with Madeline dancing with him, since sleep wasn't to be disturbed. She moves on to feeling guilty for mentioning her manicness when Bertie was so deeply into her, then confirms she'd been out in the drizzle to bid the flowers goodnight. She then confirms Bertie wasn't into thieving anymore, getting a gnat in her eye, and Bertie readying to help as Spode walks in, so Bertie run on greets and talks of Spode's gift for public speaking, then explains his reason for supporting Madeline's head, she giving him props and rushing off after seeing the time, Bertie held up by Spode, and having to deny the accusation of his expression whilst holding Madeline's face as being smug and after threatening him, leaves, Bertie meeting Jeeves in his room, but having to wait to update him, a bit down with all the downers invited to dinner, but Anatole's wonder foods keeping him focused.
After 11 a.m., Bertie is weighed down with breakies and readying to canvass a row of river houses where he'd get a better chance to get Tuppy votes. Bertie and Jeeves chat about how Jeeves used to canvass before working for Bertie, and how he'd handle the residents being to the point. Bertie decides to give himself a lead-in with a humorous story, then asking about votes. When Jeeves lets him do his thing and moves to his door, Bertie is let in by the maid whom he'd informed about Augustus' habit of sleeping, he feeling much better about speaking with the resident, since he'd be led back out by a pleasant face. A wind goes out of Bertie's sail a bit when discovering he'd be speaking with a lady, the joke not suitable, now. Bertie bounces back though, even after seeing what a crone he would be attempting to handle, worse still when, after his spiel, she confesses to being Ging's rival, Bingley next greeting him outside the door as he weakly calmed his nerves by ciggy. Bingley speaks with such confidence upon learning Ging hadn't a chance, Bertie decides to ditch canvassing and discovers Dahlia with a crossword.
Bertie notes how Dahlia used to take this game quite seriously, but had become docile with age. Upon immediately sensing Bertie's recent trauma, he confesses his odd encounter to Dahlia's bursting tittering. Spode interrupts shortly looking for his notes and after being told what Bertie'd done, leaves to search further without taking part in the joke of it, leading to Bertie sharing why Spode and Ruckly were buds and Dahlia still planned to confide details on Runkle later, she also seeing if Bertie didn't start ignoring Madeline's gnat-filled eyes from now on, he may be subj. to a marriage. She then also throws out there how Madeline and Spode's engagement could be getting rocky. Bertie resistant to believe this, Dahlia has seen them not eat heartily of Anatole's dinner yesterday, she spouting out her news of moving on Runkle soon. Bertie doesn't allow the subj to continue though, having Dahlia admit exaggerating and apologizing about the lover's spat being more like a normal before-wedding shit fight. After this straightens his brain enough to be reminded passing on what Bingley'd said, Dahlia isn't worried, since Ging still had Spode to speak for him. When Bertie lights a ciggy and goes outside per Dahlia's request, he hears Seppings announce the rival candidate, Mrs. McCorkadale'd arrived.
Bertie again has a Lot's wife mo., but unfreezes his pillar of salt impression as he hears their chat. Dahlia was, ofc, confused why she'd visit, apparently having info for Ging, relaying it to Dahlia to share instead, an unknown snot worm having come by and offered her a deal for the book he lifted, which he'd written the info on Ging after being employed temporarily by him, McCorkadale declining in preference of winning in fair play, but knew his addy, which didn't do much, since they lacked evidence, the 2 pleasantly chatting, and Dahlia even getting one of her crossword answers from the candidate. When she finally leaves, Bertie goes in and can't say a word due to Dahlia's complaints of the worker of the puzzle, as well as admitting Ging hadn't a chance against McCorkadale. Bertie also puts how even if Spode helped a bit, Ging wouldn't escape his rap sheet, Dahlia declaring Bertie must dissuade Bingley from selling the book to a paper. Bertie thinks of Jeeves and how he'd wish to know how wrong he'd been about the book and give him a chance to rally round, Dahlia stating she'd handle this as he buttered Bingley.
Bertie saw Bing's digs proving his Unc'd been high-end, and it seems q'able Bingley could've come by it through proving his goodness to his Unc. before he'd dropped 6 ft. He regards the expensive, large country home, plus yard, and the likelihood of Bingley not only knocking off his Unc, but writing his will in his hand, this seeming realistic, ofc. After this little ponder of his, whilst he's reaching the door, he also doesn't wish to rush into pleading to a shit human. One the plus, he is reminded of a couple of Jeeves quotes which said it's best to get it over with and fortifying his will, before ringing the bell, to be met with 1 helluva intimidating butler, but not quite to the Silversmith standard, Jeeves' Unc., but whilst being allowed in, the man obv didn't approve of Bertie's type and would've left him out, if he'd had the decision. Upon seeing Bingley, Bertie could hear the snotty superiority in his tone.
Once Bertie broached his point with the help of Bingley asking the perfect q, he doesn't appreciate the term Bertie'd used to describe his borrowing the Jr. Ganymede book and would return it when he was done with his purpose, since McCorkadale fell through, he could still sell info to others. He also relished telling Bertie when and how he'd gotten the book, he saying only nice things about Ging, this being business, and why Bertie was concerned was because he was a buddy of Ging's, Bingley requesting he relay to his butler to allow Jeeves entry and no one else. Before parting, Bingley strongly advises Bertie best against Ging and he'd make ez money. Bertie knew Dahlia would be annoyed with him for not securing the book from Bingley, he taking lunch in town rather than go quickly to the wrath, which he assumes rightly, sporting a knocked nose by a hardcover as proof, Dahlia noting she must go to threaten Bingley herself. She comes back after 20 mins or so, quite frustrated, Bertie not having informed her of the snob butler, he turning her away. Hearing about the lunch he missed put his tummy on even worse edge. They'd tasked Seppings earlier to have Jeeves come to them when he'd returned from Bingley's, this occurring, and Jeeves recapping them of drugging Bingley and detecting and taking the book. Dahlia is revived by Jeeves' success, off to get money off Runkle.
Bertie regards the departure of Dahlia, with trauma to Jeeves, and how a fox's life'd be hell if hearing those phrases shouted whilst being chased by 3 species of animal all over the countryside. Bertie then confides Dahlia's plan for Tuppy via Runkle. Jeeves doesn't think her odds were at all in her favor, biffing off when Florence comes in by French window, Bertie wishing he'd done the same when sensing the mood she was in. She wasn't long to wait before bashing Ging's speech skills at their lunch earlier, and wants Bertie to locate him and have him meet her in Tom's study, Bertie first seeing Dahlia waiting for Runkle to wake from a nap outside, she coming away to confirm she was planning on catching him directly at re-consciousness, and Bertie, after Ging, whom was at the summerhouse doing some speech work with Magnolia, Dahlia mystified with how Ging withstood Florence's mouthy-bossiness, Bertie detailing it was part "carnal". Dahlia goes back to sitting at Runkle's side, til he awoke, and Bertie discovers Magnolia and Ging entwined on each other, hard.
Bertie's yelp of surprise scares Magnolia and she's out the door quick as the Flash. Bertie has the opposite occur, unable to move and looking like he had gotten a shock. As for Ging, he voiced his displeasure of Bertie's impeccable timing, but calms upon hearing his reason ("there's nothing like suavity for pouring oil on the troubled w(ater)'s"). Ging goes on to explain how he'd made a mistake with Florence and loved Magnolia. His outlook on getting Florence to end it, being to lose the race, Bertie not believing it smart to leave it up to voters. As Ging blabs on about topics Bertie is current on, like the Jr. Ganymede's club book and how Bingley, would ofc, try to sell him the copy, which he then planned to send to a paper, Bertie begins looking pained over what Ging didn't know, which upon updating Bingley not having the book anymore, and Jeeves did, which he wasn't apt to send it anywhere except its true home, Ging back to angry red, and was left by Bertie to devise a plan, the former exhausted by his type of personality.
Bertie rushes off to warn Jeeves of Ging's possible threatening disposish toward him due to his big mouth giving the redhead a target, he wanting to hopefully preserve their platonic crossings, so wanting to have Jeeves lay low for now. He discovers him in longue with Augustus the c on lap, and Spinoza being rifled. After regarding his obv being immersed, he brings important facts to the table, and after stating them, knows Ging must lose, pondering over how, since Spode's speech had turnt the tide in his favor. Bertie before leaving, reminds him to stay away from the hot-tempered lad, planning on re-immersing into Rex Stout, but seeing Dahlia'd beaten him to it. She confesses still waiting on Runkle to wake, he getting close when Madeline'd interrupted and he'd being lulled to slumber before she'd finished. Madeline's news was of Spode planning to give up his title in order to run, she quite upset, since the title was important, Dahlia relating, since she'd've been the same with her hubby.
As Bertie'd distracted with Augustus entering by French window, Dahlia biffs off, and soon Spode comes in, as Augustus gets comfy on Bertie's lap. He overturns the comf-cat for being at the ready for whatever mood Spode may be sporting, he deciphering it was of sadness, not anger, so he greets him with genuine respect and agrees to have a chat with the man, learning Madeline'd ended it, returning his ring, and planning on marrying Bertie, which he failed to relate with. This has Bertie do another Lot's wife, which he feels was occurring at a faster pace. As he continued to listen to Spode, he also'd misinterpreted his sadness, the crazy in the eye being more apparent with his flexing jaw. He clarifies his love for Madeline having not died and would only serve her by making sure Bertie didn't disappoint her, leaving him with his threats and Bertie looking drained by his new-old fiancee. Dahlia returns upset with Runkle being a bastard, and her retaliation being to lift his porringer.
Bertie was also confuzzled by Auntie, she clarifying it was the item he'd wanted to have Tom buy, Bertie quite taken aback, believing Dahlia'd gone far afield on how one was to treat their guests. Since he knew Dahlia wouldn't listen to his reasoning, he rings for Jeeves to convince her, she not believing it'd work. When Bertie relays what Dahlia'd achieved, upon asking her to desc. what the porringer looked like and not being able, Jeeves comes up with a specific detailed outline for her to confirm or deny, she uncertain still, but Jeeves stating she keeping the porringer was inconsequential for the amount she aimed t acquire. Sahlia comes to terms with this and agrees she should return it, but Bertie not trusting she'd follow through, so offers to do it, then gives Jeeves opp to do it, he declining. Bertie receives confirmation from Dahlia of Runkle most likely still passed out, so gets instructions as to where she'd detected it, and Bertie still being hung up over how he'd been denied residency of the Blue Room, goes to return it to said r.
As he walks to it he gets a bad feeling reminiscent of his schoolboy days, this being foretelling upon discovering Runkle asleep in his bed. Bertie decides to test his odds though, by still attempting to perform his good deed, trodding upon Augustus, which awakes Runkle, and leaves Bertie to explain his presence. So, he tries for a calming approach, which doesn't succeed, and when he leads Runkle back to trying to explain why he'd come in, he comes up with Dahlia wanting to be snapshotted about the house. Bertie returns to her with news of how pleased Runkle'd been to oblige his quickly imagined reason, but when Runkle enters, and declares Bertie'd stolen his porringer, he states of having sent for the cops to search his room and would stand vigil outside it til they'd arrived. Bertie then decides instead of waiting around to see whether Jeeves was right to remain unconcerned, he has him develop a reason for him to go home tonight, and rest. Jury duty is the settled upon, and Bertie'd return before the debate's finish.
With a heavy mind, Bertie drives to his apt and thinks about the issues needing attention, it being as fruitful as Dahlia's crossword projects. As he's rounding a corner slowly, Ging calls to him, complaining about his lateness he'd borrowed his car, but leaving it after realizing it was barely dusk, much having happened, and he also receiving egg in the hair, the meeting having been put in much disarray, Spode getting a black eye from a tater. Bertie wished to hear more, but Ging yearned to access his vehicle, leading to Bertie's shock at his issue obv having been solved and wanting the story. This is pushed off to Jeeves, though, Ging having a date with Magnolia to get hitched, Bertie leaving bewildered. He goes inside and learns from Seppings where Jeeves was and currently comforting a maid whom'd been hit with a veggie to the torso, Seppings getting Jeeves after, and Bertie inquiring about Ging's new bride change. Jeeves takes a mo to organize a specific retelling as Bertie'd asked, starting with the group of turtle-necked men who began the veg-throwing.
Jeeves goes on to report Ging'd given up his vote to McCorkadale, which was obv the deal-breaker for Florence, Bertie suspecting Jeeves;d put the idea in his head, this not being argued. He also mentions Bingley making a nice mint over Ging's decision, Jeeves ofc not returning the club book to him, though, he then leaving to give the maid a light cap to help her aching side. Bertie next is wondering how he'd take care of Runkle's porringer, when Dahlia enters, quite elated with the meeting attended. She also reveals Spode and Madeline'd gone off to London, and Runkle was off soon, as well. Bertie confirms he was again unattached once told Spode was keeping his title after getting the tater to the eye being his deciding factor. Bertie again considers how many gifts he'd bestow upon the thrower if ID'd, for saving him from the altar, again. Seppings interrupts to allow Jeeves a word with Dahlia outside, Runkle coming in to state how smart Bertie was to return, since having the cop's give chase wouldn't end well for him. Bertie is insulted, but Florence interrupts, she having a lot of egg on her, Runkle noting this and then leaving per Florence's request of speaking with Bertie in private. She goes in to having made a mistake letting him go and now they'd get married, she expecting they'd be quite content together.
Runkle then butts in for having rubbernecked to inform she'd have to wait for when he returned from the clink. This decides her into not going through with their quick attachment, after Bertie hesitates to deny the accusation, and biffs off. Runkle is commending her decision when Seppings comes in to announce Bingley for him, Dahlia coming back after he left. She irritatedly supplies the news of Bertie's room being found unlocked and he realizing Bingley was the cause, Dahlia cursing respectively like her old Quorn and Pytchley days, not considering having Bertie go to jail for her pink, but Bertie confessing why he wished to take it if necessary because of Florence, Dahlia getting it, but wondering what attracted such a wide variety of females to him, allowing it must be the "magnetic personality", then considering Runkle'd let this go if she traded Anatole. The 2 consider the repercussions by Tom if this happened, when Ruckle returns, and Dahlia not surprised when he asks for their chef. Jeeves comes in to remind Runkle of his shady past in America, this providing Dahlia the opp to renegotiate his gift of cash to Tuppy.
Bertie awakes to Gus the c and Jeeves with a kipper breakies, Bertie still feeling blissful, and getting updated with Dahlia's acceptable deal with Runkle and this meaning Tuppy and Angela's wedding'd soon follow, Bertie bringing up wishing Jeeves'd destroy his 18 pages, and to his shock, Jeeves confirming it was done, this due to Jeeves planning his permanent employer as Bertie, which confused him as to why, but ofc agreeing to it, he left to consider how he'd get his bathing time in with Gus now upon his neck, asleep.
Another perfect doozy to continue to the next! I don't recall the TV episode, but I remember how closely Fry and Laurie captured the others, so I don't doubt this 1 is similar, and I'll most likely be rewatching at some point, anyways. 🙂