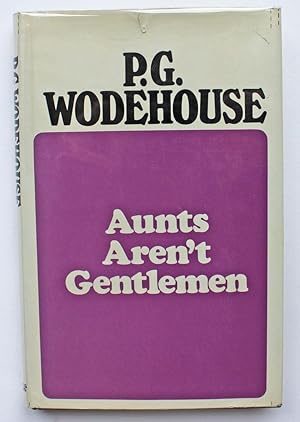 Bertie currently in bath, worries over some spots on his chest, once asking Jeeves at the table, and being told not to scratch them, if itchy. Bertie asks a buddy of his, Tipton, whom'd recently married Veronica Wedge of Blandings castle, and got the name of a reputable MD of spots, dressed after this, whilst Jeeves locked in an appt, and upon further go-between Bertie learning he should leave earlier for the cause of a protest, Bertie soon having to stop to view the marchers. This group, whilst not showing directly why they protested, weren't peaceful, throwing glass bottles at the cops, Bertie hoping his car didn't suffer its paint job. He then recognizes a wanted ex-fiancee, Vanessa Cook, in the front lines of the protesters, glad his guardian angel'd kept him from signing the contract with a radical sort. He also recognizes OJ = Orlo Porter from college, OJ a leftist speech-giver back then, whilst Bertie'd continued "to exist beautifully". OJ currently worked for insurance which Bertie'd also been duped into taking out a too heavily fee'd policy, like his other cust's.
Bertie all of a sudden becomes a driver, a man hopping in, OJ being the source, and Bertie realizing he'd done something which had the cops notice him. Bertie quickly provides him with hat and scarf disguise, he ornery by Bertie's nonflight, despite the cops not recognizing him and leaving. OJ confesses he'd punched an officer, the story developing as it's revealed, he'd been defending his love whom'd been told to stop shouting the thing's she was, called the cop an unkind name and decks him, arresting her, and OJ clocks him, too. When Bertie alludes to knowing his love, Vanessa, Bertie realizes the less of the impression OJ got of anything between he and she, the better, so he refrains from stating having been engaged with her. OJ then confides how Vanessa's pop was the "trustee" of his inheritance and the man wouldn't budge on freeing the reigns due to political differences. Before dropping OJ off, he gets sold on signing up for life ins., then goes to his appt.
When Bertie is seen by the doc, he recognizes the patient coming out, and vice versa, but fella doesn't know from where, due to malaria, so Bertie was the only 1 whom knew he was expecting annoyance, this being better. When he gets the doc's verdict of requiring a quiet life to get healthy, though doc approves of Bertie going to his Aunt Dahlia's for better air quality, etc. Upon calling the dear r., he learns she's off to visit buddies of hers, the Briscoes, Bertie declining to stay with only Tom knocking about, too much silver talk involved. Dahlia sets Bertie up with a country cottage, this being considered "roughing it" for him, what with being there without Anatole's cooking option. After ringing off, Bertie doesn't relish updating Jeeves, whom'd been excited about their NY trip. In the reveal though, Jeeves chares of an aunt of his living in the area, as well, Bertie then mentioning his odd run in with Major Plank and glad he wouldn't be seeing him again. Bertie then considers what title this "horror" story would best be served.
A couple days later found Bertie driving up, minus Jeeves for he having gone to prepare earlier. Once arriving, he spots a ghost resembling Major Plank coming out the bar. Jeeves confirms the actual man was there, though, and guest of Mr. Cook of Eggesford Court. Due to his shock, Bertie exchanges his dry ginger ale for dry martini, but then, per doc's orders, to bed early. Bertie was feeling baby fresh next morning, and after eating heartily, gets a call from Dahlia during his ciggy. She invites him to lunch with the Briscoes. Jeeves supplies how his Aunt'd gone to holiday in Liverpool, Bertie then walks the little over a mi. to Eggesford. He double checks Jeeves' directions with a local retiree, listening to this fella over his hired man, and soon comes upon a cat on the premises.
Bertie makes quick buds with it, which he's interrupted with human non-friendly greeting, Bertie flashing back to his Unc whom'd chased him with hunting crop after seeing he'd smoked his cigar, this short fella sporting one, too. As they exchange confusing communicative words, the man not wishing to be referred by his title of Colonel, accuses Bertie readily of kidnapping his cat, and couldn't inform him of the state of his Aunt. Finally, when Bertie sees Plank again, he knows Jeeves'd been right, Plank being a guest at angry Cook's place and most likely not being appreciated for inviting Bertie over, upon hearing he was going to Briscoes, thinks he'd been hired by him to steal his cat, Plank not getting it. After declaring he was going to report him to the police, Plank advises he leave, despite thinking the man mostly talk, but could also likely return with a firearm, so Bertie biffs.
Bertie takes a break from walking, despite doc's orders, he still ruminating on Cook's accusatory stance. Upon getting back and Jeeves supporting Bertie not ever having acted like a cat thief makes him feel better, and after apprising him of Cook's hostility, Jeeves is able to allude deets as to why Cook hated Briscoe so. First, Briscoe's authority on passing a fine on Cook for moving his own swine illegally, as well as the 2 racing their horses against each other at a small meet. Bertie clarifies wishing to understand his issue on the feline, Jeeves stating it was due to Cook's horse fancying it, this news to Bertie as being a possibility, but he now empathising with his view, though still not looking to make friends. After this short detour, he heads on by car to Eggesford Hall. Bertie was pleased by the Briscoes company, but couldn't help being distracted by crazy Cook. This results in Bertie staying conspicuously quiet with a healthy appetite, Dahlia giving him hell when getting him by himself. She attacks his silence for feasting and the amount of drink he put back being reason enough to be spot-covered. (I wonder if, "…or is to to-do?", was supposed to be an 'it', editor…) Bertie shares his exp. with Cook, Dahlia taking a worrying interest in the horse's reaction upon disappearance of cat, the 2 interrupted by pa Briscoe and daughter, Bertie biffing off soon after.
Afternoon'd brought the heat up, Bertie annoying Dahlia with his persistent yawning, and as he's driving back, feels it safer for the community if he stopped for a nap, locating a shady spot, and is woken by OJ blatantly stating how loudly his snoring was endangering his ability to bird-watch, Bertie recognizing him before vice versa, but OJ not pleased to see him for thinking he was stalking Vanessa, Bertie placating with his true reason for being there. He is surprised by OJ knowing he'd been at Eggesford Hall, OJ confessing he'd been a-spying for looks at his love, Vanessa. Upon Bertie broaching the bird-watching topic, OJ vows he'd get tortured if caught speaking to Vanessa, Bertie realizing any bird should've booked it upon hearing OJ speak.
After this little run-in, Bertie physically looked like he was playing out the heading-for-nowhere-good scenario, noting even Spode was less dangerous for keeping to society norms, at least. He gets Jeeves agreement on not being around Vanessa being the best policy. She then phone's to announce she'd be over in a minute before Jeeves'd been able to make excuse, he shimmering away unnoticed when she arrives, a hard, annoyed look pointed at him, and she declaring her anger with him. She also accuses him of stalking her, she derisive of his denial, but also liking how she now knew he was moldable, Bertie ofc, not this, but she believing her instincts, like everyone Bertie was pointed by. Vanessa is properly let down into viewing Bertie an inactive worm, fortunately for his singledom, and non-quickness in letting out with his written authorial accomplishments.
The cause for Vanessa's visit regarded her want of OJ to send his letters via and ala Bertie, since her pop was an early bird and didn't hesitate on breaking postal law. Bertie attempts to stave off this dangerous plan for him by revealing of OJ's location being neighborly, Vanessa then deciding he must be staying at the best inn and ordered Bertie to appraise him and meet her back at his the next day late noon, Bertie not at all pleased, but obliging for the Wooster spirit. Bertie detects OJ at the bar and senses his foul mood, hoping and deciding it was love-based and not murder quiet. His news for OJ didn't brighten him, what with he noticing how odd it was she'd visited his quaint cottage, OJ not convinced despite Bertie's eloquent reasoning, the idiot sullenly stubborn. After reassuring her stay and message were short, he delivers the deets to Vanessa and she biffs it, Jeeves glad to know things were working themselves out.
At 2:55 pm, Bertie was almost ready to away, Vanessa coming in looking distastefully at him, having thought he'd already biffed, Bertie replying cooly of heading off presently, Vanessa plain about her relief at this. Nothing outside being currently of interest, but thinking of how joyful doc'd be about his walking places, going to a post/library/thisnthat shop, seeing 2 good options to occupy his brain, Angelica Briscoe popping in, acting oddly, and whispering evilly if Bertie knew if whomever'd gotten w/e, yet, he so confused, believed the most realistic possibility she'd ask this was her being a member of a secret society. He responds with a grunt in puzzlement being the closest at first step to speech, she realizing he didn't know and warning of papa approaching, Bertie exiting whilst the 2 small-talked, and upon noting Vanessa and OJ'd gone from his cottage, calls Jeeves to inquire his opinion of Angelica's odd q.
Jeeves considers and relates of she having expected a fella to come by with some item, and time would tell what it was. Bertie moves along to topic of Vanessa and Oj asking to hear all upon learning they'd been in throws of throwing down, Vanessa expecting OJ to ask her pop for a chat, and advising him how to act when convincing him to give him access to his inheritance, so they could hitch up. When OJ insults her idea with he being mentally ill to attempt such a thing, she brings up the cat idea, and to have OJ swipe her, he straight up refusing, so she being hella annoyed to the point of ending it, and not to contact her in any way, ever. Bertie was saddened for their split, but hoped it taught Vanessa she was no piece of royalty. He then decides he'd do no good in allowing Jeeves to continue his Spinoza and keeping him abreast if he figures out Angelica's cryptic q, trying to sound bright, but worrying, he enjoying Agatha Christie, but migraines occurring if experiencing a mystery IRL. What next happens to Bertie is Vanessa returns and accepts being Bertie's hubby.
The response to this is bulging-eyed silence, Bertie actually having been optimistic he was in the free and clear zone of getting hitched to Vanessa. She'd visibly lightened a bit, still a little danger being sniffed in the air by Mr. Vanessa Cook, she wondering how he'd slide by her pop, he an anti-Bertie fan, but she willing to elope to avoid his objection if needs must. She ignores the idea of having been coupled with OJ and decides to change Bertie's name, as well as starting her restructuring of his habits, like eradicating his ciggys. Fortunately, Angelica interrupts her finalizing Bertie's course load of a reading list, to ask her same inquiry of if whoever having brought, etc., she backing out when see Vanessa and she also departing after, and Dahlia knocking her foot as she enters to ask the same q as Angelica.
Finally, Dahlia sheds light upon "it" being, Cook's cat, her hired man expected to deliver her to Bertie's, he getting the full story at quick rate per Dahlia speed. Which, upon condensing, proved Dahlia'd bet too much to cover if she'd lost to Cook's horse and didn't want to go to Tom on the off-chance she lost, Angelica coming in with her on the plan for also having a bet above her means. So, she was able to provide their cat-napper through a maid's unc. Bertie horrified by how far down Dahlia was willing to plummet morally. Every jab of guilt Bertie attempted being swatted away by Dahlia deftly, she soon leaving to help a buddy. Jeeves enters with cat, Bertie stating how likely Dahlia's name'd get tarnished if her activities t'were uncovered, Jeeves agreeing, but staying firm about not returning the creature home, Bertie being left to ponder whilst Jeeves got him drink, Plank interrupting loudly with happiness.
How terrifying this was to Bertie is made plain with his reference to Macbeth at the fear of seeing blood on a gate was to Macbeth, Bertie feeling the same at beholding Plank, whom is joyful at a piece of memory coming clear, this opposite to serene feelings for him. Plank goes on to tell of Stinker Pinker being not only a good preacher, but also at playing rugby, he playing for Plank's team in an African village, then hearing kitty, Bertie covering with Jeeves practicing this life-like copy of cat. This turns to the sbj. of doc and his rugby abilities, Plank knowing him in youth, hearing kitty call again, and noting how real it sounded, revealing how Cook'd discovered his cat missing and would rampage to recover her, then biffing off, after still determined to learn why he thought Bertie's name began with Al.
Bertie calls Jeeves back, whom is quite guilt-filled for being unable to calm the cat's mowling, Bertie worried about Plank relaying Jeeves talent to Cook and expecting cops to surround the place, Jeeves moved by this reality, but refuses to take kitty back when Bertie asks, relating how Sam Weller would've done for Pickwick. Jeeves providing a reminder of they being able to recall the cat thief, he making nothing of informing Bertie's wish to chat with him. Bertie's imagined wardrobe of the man, not nearly how he truly adorned himself, the man in well fit tweed to Bertie's borrowed scarecrow clothes motif. Upon getting to the nub, the man at first declines, until Bertie makes known he wouldn't argue his asking price, since Bertie was ready with bricks o cash for betting purposes, so the man's initial ask is 20, but goes up 10, Bertie then haggling, but it goes up to 35, not his most successful haggle, to be sure.
Bertie relates his failure to lower the asked for amount by the cat-napper to a deaf snake, which'd been learnt from his Scripture Knowledge success at school. He'd also been realizing his choice of library book should've been the obv. mystery novel instead of the Czar, when he gets a call from Dahlia, which was dreaded, he hoping  to have a bit more time for breathing room before having to share with her, what with his recent fiancee' and crap borrowed book choice, but it doesn't take long for her to ask for updates on kitty, so Bertie divulges his treachery, and before being able to clarify his reasons, she lets him have the guilt trip of how she'd helped him in his infancy from his own stupidity by trying to eat his rubber bankie, and entertained him at measle-filled bedside.
Listing as well the helpful care packages during school, quite let down by his refusal, but when she'd finally been hampered by humanity's need for oxygen, Bertie shares of Plank's part, and what it'd mean if it got back to Cook. Dahlia considers his posish and whilst agrees he'd done fair enough, it also doesn't help her. Bertie then confides his year ago proposal being switched from off to on with Vanessa. Dahlia held strong to the faith Bertie'd held to of his guardian a., she not trusting his proposals until he had the paper trail, sounding off, and leaving Bertie to deliberate. Jeeves helps with pre-dinner drinky and Bertie catches him up.
Jeeves and he don't go too far into the deets, what with both aware of decorum, moving the chat to other topics, but Bertie then requesting Jeeves' brain, this nuptial-needer not what Bertie favored, confiding OJ's threats against him, and convincing Jeeves how seriously he should be taken. ready to ask after Bonzo's confiscated cosh, the phone goes and Bertie has Jeeves say he was speed-walking per doc's orders, thinking it was Dahlia, but Jeeves returning to correct it'd been OJ to threaten him more. As Bertie is losing hope, Jeeves finishes with having redirected OJ's anger, Bertie shocked by the swiftness of Jeeves' work. Bertie at first thinks he had the cosh on him, but he'd left it in London, reminding him of OJ's forced upon policy Bertie'd signed.
Jeeves then proceeds, with Bertie's okay, to note OJ and Vanessa needing to be reconciled, Jeeves thinking if OJ learns of Bertie's new fiancee, he'd get the steam to confront her pop about his inheritance, and he'd have better luck trying him after a good meal, Bertie so impressed, Jeeves' request to see his returned Aunt being stamped with approval. After Jeeves gives her addy and name, he's off and back to announce Graham the cat-napper, he having succeeded and not with his task, the cat having followed him back, so he'd only charge him half if he wanted him to return him (or her) again. Bertie knew what he was doing, but saw no other way, paying, and upon his going and he readying to speak to OJ, Vanessa comes by.
She'd arrived with a baby elephant-sized yellow dog, after it having snaffled his leg, leaving for a mo. for something in the street. Vanessa was caught up in bad mouthing Bertie's library book choice, dropping off a revolting looking vol. of a poetry book. His plans to regift it to Agatha foiled, seeing the inscription to Vanessa, and her attitude seeming he'd be quizzed and made to suffer if failing. She says she should go, then stays a half hour scrutinizing Bertie, saving it up since last time, ("meeitng"…really, editor?) she also finding the Drones distasteful, so expected membership to be canceled upon honeymoon, she actually planning on leaving when she sees pop coming up, knowing he wouldn't take kindly finding his little girl there, he having taken along his hunting crop. upon his reaching Bertie, stating how Plank'd recovered his memory and told him much about Bertie, he thinking how much more dignity Plank'd have if he'd died from 1 of the many snake types in Africa and always being remembered fondly, instead of making men like Bertie's lives miserable.
Cook states how Plank had recalled Bertie was called Alpine Joe and was "at large" or free and on mission by hire to Briscoe, and Bertie wanting to explain, but knew Cook wouldn't have the patience for the length of time needed. Unfortunately, Cook next spied Vanessa's poetry book, which has Bertie, laughingly jumping about like a mtn goat to avoid Cook's ole man blows, the reason Bertie preferred this style of non-defense rather than physical blows. Bertie finds his give when Cook knocks into a g/pa clock, Berite pulling a Gussie, by grabbing the oil painting off the wall, and having Cook wear it like a collar, and tablecloth-wrapped, Bertie leaving to meet OJ. Bertie knew by going to OJ was playing with fire, the state of OJ currently being knee-deep in gin and ginger ale, but once Bertie shares of giving her up to him if he could, OJ knew this didn't matter. This gives him lead-in to mention of catching Cook at the right hour, this lightening OJ's mood toward Bertie drastically, giving him 1 of his drinks, OJ also noting one wouldn't expect a simpleton looking sort like Bertie to understand psychology.
Once getting back to his cottage, Dahlia calling and flustered about the cat, since she now needed the cat returned or the horse would get pulled, and after ringing off knowing he'd done good, he is then met by the cat-napper, whom tells of not going through with his mission for having found the pissed off Cook on Bertie's floor, keeping his tenner and leaving. Bertie then gets a return call from Dahlia, whom'd also been informed of Graham's treachery, by the man directly. Bertie declares his refusal to take up the task of returning kitty when she suggests it, he not ready to face Cook once more. He must agree though, for Anatole's cooking being threatened by Bertie not getting some, Dahlia praising his heroism.
Bertie did not go quietly into this plan, not at all stoic on his walk, more than a bit nervous, but handling it well in his opinion. He drives a bit and upon going the rest of the way on foot, drops the cat once, slipping in bad mud puddle, a dog walking with him and he recognizing from before. The dog's excitement bring unwanted attention, chiding the dog, and a fella he instantly doesn't like approaches, putting a shotgun in his tum, calling over his partner, whom'd stopped having his dinner when hearing Bertie'd been stealing horses. Next, it's decided Pop Cook'd be consulted, but he ending up in the stable for Cook already entertaining someone, and he stinking pretty hard. Bertie not recommending spending time in 1, he thinks up a useless plan involving training the possible rats he heard to gnaw the door unlocked. He surprises the hell out of himself upon discovering the door unlocked. He now only considers making full avoidance of the 2 hick-a-doo's and going home, so he takes a slightly different route, ending up in a pool.
Bertie's amazed by Cook even owning a pool, and peeved he was in clothes, harkening it to being given no choice like that 1 time at the Drone's with Tuppy, and he'd tricked Bertie into having to drop into the pool on a bet. Then, Bertie was able to realize the bright side of it feeling nice, and he didn't stank so hard, anymore. He hears his bud, the dog barking as he floats, and then the thought of his captors having figured out his being loose crosses his mind, followed by OJ invading the pool, literally with his bod. Bertie saves him from downing, as they chitchat about it happening, and after getting to the shallow end, they turn to why OJ was there, it being to test the after din din idea, it failing. OJ then tells him of how in 3 years he'd be given direct access to his inheritance, but he tired of waiting, and yearning for the good life. Bertie decides to go off-topic to why OJ'd ran into the pool, it being caused by Bertie's dog bud, he informing him the little fella was over zealously friendly, but wouldn't attack, OJ deciding to walk home with this newfound info. Bertie soon follows, getting his car, and being met by the cat at his cottage.
Bertie was not blessed with easy sleep, esp. knowing it still landed on him to handle it for Dahlia and his own sake, she being so as not to upset Tom, and he being so he could still partake of Anatole's heavenly dishes. Bertie goes to the inn for breakies early, since he'd been up since 4 a.m., and discovers OJ getting his breakies on, confessing he and Vanessa were eloping, Bertie biffing it back to his cottage in preference to seeing Vanessa when she toots the horn to note her arrival. He gets back into Order of the Czar, when OJ comes by with letter for Bertie to give to Cook informing him what Vanessa and he were up to he finally leaving, and Bertie trying again to read his book, being interrupted by Cook and Plank, next.
The 2 were insulting Bertie and asking where Vanessa was, he being suavely indignant. He also has quite a bit of trouble convincing the 2 of the hubby not being himself, but OJ, he finally handing over OJ's letter after they'd all become annoyed. Cook is rightfully apologetic whilst Plank maintained bad mouthing him, Bertie forgiving Cook, and hoping he'd learnt his lesson on jumping to c's, the cat then showing herself. Well, this leads to the 2 binding Bertie whilst they took care of bidness elsewhere, he now understanding the characters in his mystery novels better, when they get tied up to bombs and whatnot. Jeeves walks in at the perfect mo. to help, though, Bertie's nasty mouth plug, a tobacco bag of Plank's being removed, and then his full release of his bonds to the couch, an offerring of coffee being agreed upon, and Bertie filling him in on the news, then Plank returning for having not located the single roaming cop. Plank, once seeing Jeeves, believes him to be a cop, despite Jeeves stating otherwise, Bertie jumping on the bandwagon and suggesting Plank contact their shared doc for help. Plank is moved into biffing off and Bertie is grateful for Jeeves' support, Bertie even giddier upon learning Jeeves' Aunt'd lost her kitty, the 2 now at Cook's. Bertie then confirms how much by the whiskers they had Cook, he also thinking of OJ and getting Cook to agree to give it up, since he needed da poothy cat. Bertie also gets agreement with Jeeves of needing more resting up, this time in NY, but first to handle Cook.
Nearly a week later, in NY, Bertie is mid-breakies, when he sees a foreign letter he was saving to open til after food. He discovers his Unc Tom'd written on behalf of Dahlia, since she'd hurt her wrist after the win of Briscoe's horse, an article detailing Cook's horse'd been disqualified due to they learning Cook'd brought the cat which'd gotten onto the track and affecting Briscoe's horse negatively, Bertie noting how they'd only gotten tranquility due to Dahlia's distance, the love still vibrant, but her moral code much too flighty, and Aunts as a group, aren't gentlemen.
Lurv'd it! Crispy dialogue-banter on-point and whilst I've got a few novels via omnibus left, this being one of the last of the novels is perfect along with the others. And on I go!