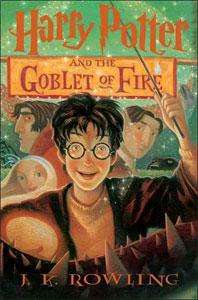 The locals of Little Hangleton have continued to refer to a particular home as "the Riddle House", even though the family hadn't resided there in years. With time, the house was showing its age, the older locals still sharing stories about an odd and terrible occurrence, the facts being lost with so many retelling's, but a couple certainties remaining: it happened fifty years ago in the summer, the maid discovering the three Riddles having perished. The maid hastily goes to town and tells as many people as possible, the constabulary eventually are notified, the town curious more than empathetic, the Riddles not being well-liked. Everyone was mostly wondering whom had killed them, the townsfolk congregating to the local pub to share their thoughts, the Riddles chef coming in to update them of a Frank Bryce, the Riddle's gardener, being brought into custody, no one believing he could have been the culprit, but the chef explaining how Frank had the means to enter the house, and the townspeople convincing themselves he could've done the deed.
By the next morning, in Great Hangleton, Frank was denying guilt and speaking of seeing a teenage boy the night of the deaths, the police not buying it, but after the bodies had been examined, the report stating of nothing in the norm having killed them, all three in peak health, and no evidence of Frank's involvement, he's released and continues living in the cottage on the grounds, staying beyond the two families who'd moved in and out fairly quickly, neither feeling comfortable staying. The most recent owner didn't live in the house or repaired it, speculation being it was kept for "tax reasons". Frank was still paid to tend the garden, he dealing with hoodlums vandalizing the house. One night, Frank notices lights inside the house and suspects a fire had been kindled, he going off to investigate, noting no signs of a break in, and unlocking the fairly hidden back door. Even whilst not having been inside the house for quite awhile, he still knew the layout well, he listening for movement as he climbed the stairs.
Once on the second level, he could clearly see where the light was coming from, the door slightly open, he realizing the fire had been lit in the fireplace, and a man inside was speaking of more liquid still within a bottle if the other man was still craving sustenance, the second man declining, his voice unnerving to Frank, whom then hears the first man being referred to as Wormtail, he placing a chair close to the fire. The second man asks after Nagini, Wormtail informing she'd gone exploring, the second man commanding she be milked, for the second man's hunger to come later in the night. Wormtail inquires to the length of their stay, it being a week or more, they not moving until the Quidditch World Cup was done. Frank didn't recognize the reference to Quidditch or the other magical world words, as the second man explained why moving would bring possible attention. Frank now figures the men he was eavesdropping on could be spies or criminals, Wormtail then offering the possibility of their plan working without Harry Potter, it getting done more efficiently, the second man seeming to consider, until relating how his health would fail without constant care, he sensing Wormtail's reluctance to aid him other than for necessity.
Voldemort then refers to himself in the third person, and explains why Harry Potter would be waited upon, Wormtail then urgently relating his issues of having to kill someone else, but Voldemort mentioning how he wouldn't have commanded it if he were stronger, he sharing how he was waiting on his loyal servant to arrive, Wormtail taking offense. Voldemort expands on this other person's value out-ranking Wormtail at least in two ways, but when Wormtail reminds him of the valuable asset of the woman he'd brought to him, the latter agrees and decides to honor his deed with a task most of his worshipers would clamor for, Voldemort not revealing what it was, only of it being near the conclusion of their plan.
Meanwhile, Frank was realizing the seriousness of whom and what he was listening to, he deducing Harry Potter being in trouble if this psychopath was after him, but he staying to listen rather than follow his instinct to phone the police. He overhears not as useful information as Voldemort suspects hearing Nagini returning, Frank frozen upon seeing the large snake and being trapped by either moving into the occupied room or being murdered by the reptile. Fortunately, the snake passes him without acknowledging his presence, he sensing Voldemort was speaking to the snake, and afterward informing Wormtail of the elderly Muggle standing outside the door, Wormtail opening the door wide, and Voldemort inviting him in. Frank gains courage upon learning what Voldemort had called him, attempting to have him believe he told someone his whereabouts, but Voldemort not taken in. Frank demands Voldemort face him, which Voldemort acquiesces, Wormtail turning his chair, and Frank horrified by the sight, Voldemort killing him. Two hundred miles away elsewhere, Harry awoke, startled.
Harry calms after his clear dream, his scar feeling hot, puts his glasses on and notes his scar still hurt him, he checking in the mirror and seeing no change, only pain. Then he attempts recalling the realistic dream, remembering seeing Wormtail and Voldemort, the view of the latter waking him, or possibly by the stinging of his scar. He vaguely recollects their discussion of murdering someone and he being next. He then peers out his window, and when returning to sit on his bed, is troubled by the thought of his scar hurting him when Voldemort was nearby, he not certain whether to believe this was an option. He's momentarily startled by a snore from Dudley, talking himself out of his unreasonable suspicion.
Harry also thought about how pointless it would be confessing to the Dursleys of his stresses, he instead focusing on he being able to begin school in two weeks, and considering how Hermione would respond if he'd shared of his scar bothering him, he also musing on the idea of Dumbledore going somewhere sandy and sunny for the summer, as well as how he'd describe his situation, then wondering about Ron's reaction, this scenario not panning out either. Which then led to thinking of when they'd invite him over and not wanting to taint it possibly unnecessarily with worry over his scar. Once realizing whom he truly should contact being Sirius, he started his letter whilst being pained with the knowledge of how close he'd come to being rid of the Dursleys. Harry had been sent two letters from Sirius thus far, his tone sounding positive and the birds sent, brightly plumaged, so once completing his reply, which included information about Dudley and his treatment from the Dursleys, he had to await Hedwig's return from her grub-getting, he readying to go down to breakfast.
Harry enters with all 3 Dursleys already seated, he being ignored as he joins them, Petunia giving Dudley slices of grapefruit, the tension being believed to have come from Dudley's shit report card, and the issue which was bothering them not being by his grades or bullying, but from the school nurse informing them Dudley had reached the limit of fitting into the school uniform, so now the family ate the same diet as he was assigned, Harry's portions smaller to make Dudley feel better, but Harry having called the aid of his buddies to provide tummy fillers, Mrs. Weasley's contributions the most ample, plus the getting of four birthday cakes didn't hurt the cause. Vernon then goes off to answer the door, they able to hear paper tearing as he returned to command Harry follow him to the living room, he reading the letter having been sent to them about Harry staying with the Weasleys for the rest of the summer and attend the World Cup, the request coming from Molly Weasley, and Vernon not amused by how much enjoyment the postman had gotten during the delivery, the envelope fully covered in stamps with a small spot open for the Dursleys address, Harry remaining quiet for a space before asking if he could accept their invitation.
Vernon struggles visibly with giving his okay to release Harry, considering whether two extra weeks without him was worth more than Harry staying miserable. When Vernon became too close to exploding as their discussion continues, Harry waves the white flag of accepting not going, and needed to complete his letter to his dangerous godfather, Vernon's expression changes drastically since Harry had put him snugly in a corner, he then giving permission. When Harry returns to his room ecstatically, he notes Hedwig had returned, and irritated about the mini owl zooming around them, a letter from Ron on the floor. Ron had written of a warning to Harry about his mother's letter and how they'd been planning on retrieving him regardless of the Dursleys answer and would be coming on Sunday. He then mentions Hermione already being there and warning Harry not to say the word "Abroad" in front of Percy since he'd begun working at the Department of International Magical Cooperation. Harry writes his short reply and sends the little owl off, he then completing his letter to Sirius and Hedwig acting more calmly as if to show the mini owl's manner was unprofessional. Harry then has a piece of cake and was content with soon leaving, his scar not bothering him anymore, Voldemort not seeming enough to get distressed over.
Harry was ready to go by noon, the Dursleys quite stressed by the knowledge of wizards coming, which annoyed them. Vernon states how the wizards better know to dress "normally", Harry not worried too much about the Weasley kids, but Mr. and Mrs. Weasley tending to don robes, which made him concerned for them in having to listen to Vernon's uncivility. Vernon dressed formally in order to make him seem powerful and foreboding, Dudley however, was abuzz with nerves what with his last face-to-face with a wizard had brought a piggy tail, so he tended to walk with his back to the wall. They had an untalkative lunch, Petunia seeming to hold back telling Harry off, Vernon then defensively asking whether the Weasleys planned on driving him, Harry uncertain since they hadn't replaced their old car, he spending most of his afternoon in his room, returning downstairs when the time was closer, but the Weasleys didn't show at five, Vernon stating of their lateness with heat, Harry even getting edgy when it was nearing half an hour past, Vernon on a tirade of wizards not able to keep appointments well or they most likely having a crap car, Harry in the hall listening whilst the family was in the living room, but then Vernon screams, Dudley rushes to the kitchen, and Harry goes in to hear some Weasleys behind the boarded up fireplace, he relating to Mr. Weasley, Fred, George, and Ron of the Dursleys having blocked the fireplace, Mr. Weasley temporarily distracted by the mention of an "eclectic" fireplace, then deciding he'd have to blast them out, Vernon being naive and ignoring Mr. Weasley's warning to move away, he only doing so after being covered in soot and the Weasleys emerging, Mr. Weasley attempting politeness by offering to shake Vernon's hand after identifying he and Petunia as Harry's relatives, then apologizing for the mess and explaining how he'd gotten a contact to temporarily connect the Dursleys fireplace to the Floo network, and once getting the boys back, would repair the damage and Disapparate.
None of this makes sense to Petunia or Vernon, and as Fred and George retrieve Harry's trunk from upstairs, Mr. Weasley compliments the Dursleys' home, Vernon's face coloring and Petunia biting her tongue again, neither speaking still. When Dudley enters the room once hearing the noise of the trunk coming downstairs, Dudley's manner made Mr. Weasley think he was mentally ill, again attempting pleasant and polite conversation and still not getting a response, Harry and Ron resisting looking at the other too much for wanting to crack up. When Fred and George reenter, Mr. Weasley sets up the fireplace with a roaring fire, Fred then dropping sweets and picking them up before being first back into the fireplace, George next with Harry's trunk, then Ron, Harry giving his parting goodbye, not getting a reply and Mr. Weasley stopping him when no one had returned his farewell, Vernon begrudgingly doing so with the threat of Mr. Weasley's wand convincing him, and as Harry readies to go, he hears Dudley choking, his tongue one foot long, the toffee wrapper on the floor, Petunia trying to pull Dudley's purple tongue out of his head, which she met with Dudley's resistance, Mr. Weasley then stating of fixing him, but Petunia getting protective when Mr. Weasley raised his wand, he attempting to explain what was happening to Dudley, but even Vernon losing it and chucking a glass figure at Mr. Weasley, this being the last straw for him and then instructs Harry to leave as Vernon readied to throw another, Mr. Weasley stating he'd deal with them. Harry obeying, but also wanting to witness the madness, he viewing Mr. Weasley exploding the third item aimed at him as Petunia shrieked and Dudley lay underneath her, Harry next seeing the green flames about him.
Harry's ride is speedy, and when he arrives at the Weasleys kitchen, Fred immediately inquires hopefully about Dudley's eating the candy, Harry confirms this and the room erupts with laughs, Harry seeing Ron seated with two people he didn't recognize, but sensed were Bill and Charlie, the eldest Weasleys, the two each greeting Harry with a handshake. When Mr. Weasley popped back, he's incensed with Fred, whom denies doing anything, Mr. Weasley threatening to out his troublesome prank to Mrs. Weasley, but when she enters, Hermione and Ginny soon to follow, he keeps the prank to himself. Mrs. Weasley not letting it go, so Hermione giving Harry and Ron an out by suggesting they head to Ron's room, Harry then asking about Weasley' Wizard Wheezes after hearing Mrs. Weasley mention it, Ron explaining their mother had found purchase forms in George and Fred's room, he not having known they'd come up with a list of product. Their mother was furious due to this and their O.W.L.s scores being low, Percy then makes an appearance to quiet them, Harry asking after his work and learning his report had to do with regulating cauldron thickness.
After Ron ticks him off, they hear renewed shouting from the kitchen, and when entering Ron's room, Harry inquires why Ron's owl was called Pig, learning Ginny had named him Pigwidgeon and Ron couldn't change it now, so he shortened it, the little bird annoying Ron with his behavior, but Harry knowing Ron's ways of complaining of his pets which he did truly care for. Then, to cover an unfinished question about Sirius, due to Ginny still present, Hermione notes the loud arguing had dissipated and they should return down to help Mrs. Weasley. When they see she's alone and angry, she designates tasks to the group to prepare eating in the garden (eleven inside, beyond their capacity). After, Ron and Harry hear Mrs. Weasley rant about the trouble Fred and George would make for themselves if they weren't careful. She then becomes more irritated when she learns she'd been cooking with one of their fake wands, Ron urging Harry outside to stay out of her warpath. They then see Crookshanks chasing a gnome in the yard, whilst Charlie and Bill were table-fighting each other, Ginny, Fred, George, Ron, and Harry getting entertained, whilst Hermione struggled between enjoyment and worry.
Percy gets them down to business when complaining of noise, and as everyone sits to eat after the loads of food was served, Harry is satisfied with filling his tummy than indulging in conversation, instead listening, Percy discussing his assignment with his father, and his thoughts of the missing Bertha Jorkins, whom was known to get herself lost, but usually resurfaced, Percy giving the Department Head a hard time for not staying on top of it, and Mr. Weasley speaking forgivingly about the situation. Percy gives a fishing line about a highly classified piece of information which no one bites, Ron informing Harry of this song and dance occurring a few times already, as Mrs. Weasley hassles Bill about his new earring and long hair, whilst Fred, George, and Charlie chatted about the World Cup. Harry asking after the current events of what he'd missed over summer. As the early evening sun set, Harry reveled in his full stomach, candle light, and Crookshanks running after hysterically laughing gnomes. Ron then takes this moment of abuzzed concealment to inquire of Sirius once more, Hermione listening intently, and Harry updating them of a possible return message whilst he was there. He then considering sharing the reason for his correspondence, but wanted to maintain the feel-goods of the evening. Then, Mrs. Weasley reminds everyone of the hour and has Harry give his school list to her so she could prepare his items along with the others, the possibility of the World Cup running over almost a week, something to consider.
Harry doesn't feel like he'd slept much at all before being woken by Mrs. Weasley, the other boys getting ready dazedly, and when meeting Mr. Weasley downstairs, they hear of how Bill, Charlie, and Percy were sleeping in due to apparating to meet them, and when Ginny and Hermione come in, they learn they had a short ways to walk, this having to do with being inconspicuous to Muggles, Mrs. Weasley then catching George attempting to hide mischievous contraband, she uncovering the twins' attempt at getting their Ton-Tongue Toffees out of the house after their mother had ordered them to dispose of them. The group then starts their trek, Harry learning where and why they were footing to a certain destination. When they get there and begin looking for the Portkey, Mr. Weasley hears someone he knew locate it, they being properly introduced to Cedric from Hufflepuff, Seeker and Captain for their team and his father, Harry getting a bit more attention from Cedric's dad which was heading in an unpleasantly awkward direction, until the moment came to touch the old boot, as they all did so, Harry feeling a tug, and along with the everyone else, was transported to the place where the match would be held.
Harry's first to stand, he viewing the moor, two annoyed-looking wizards dressed without fashion sense, like Muggles, Arthur greets one of them as he returned the Portkey, the wizard locating their camp and giving the name of the site manager, and when arriving, noting the man was the only Muggle for  quite a distance. Once they verify the tents they'd reserved, Mr. Weasley has Harry help him decipher the correct amount to pay. The man inquires about whether Arthur was from another country since there'd been others who hadn't known the proper amount to give, he seeming fixated on the strangeness of people and outfits, a wizard appearing and casting a memory spell on him, the man releasing Arthur's change and a map. The wizard escorts them away, letting Arthur know how inquisitive this particular Muggle had been needing a charm renewal multiple times per day, the wizard moving along to other duties. As they continued on toward their camp tent, Harry realizes why the Muggle had been suspicious, there being quite a few with unnatural additives to the outer detail of their tents.
Arthur is happy to see the location of their camp being perfectly placed on the other side of the forest where the game would be, Hermione and Harry designated to help put together the tents, Arthur getting a bit too hyperactive with the mallet, but once finished, they noting how tight the tents would be for all ten of them. When Arthur invites them in for a look, Harry is shocked the inside had expanded nicely, Arthur then giving the duty for the trio to get water, Harry experiencing the youngster wizard generation for the first time, the families with quite young children rising earlier, he also becoming aware how widespread the wizard population was. As they walked through the sea of tents, they're called to by Seamus, whom was with his mother, and buddy, Dean, he relaying how the Ministry was upset by their shamrock decorating of the tent, the trio investigates what the Bulgarians had put on their tents after being informed by Seamus' mother, it being pictures of Krum, the Bulgarian Seeker, whom Ron states of being a prodigy.
They reach the line to the water after this, overhearing a conversation between two wizards which gives Hermione uncontrollable snickering to the point of retreating until the wizard had gone. When they'd collected their bucketfuls, they meet a few more of their classmates and then upon reaching their own camp, they learn from Fred how Arthur was enjoying his lack of ability in lighting a match, Hermione stepping in to show him how it worked. Then, as the fire heated up enough for the water and other cooking, Arthur chatted to Harry and Hermione about all the Ministry personnel who passed their tent. When they'd begun making food, Percy, Bill, and Charlie turn up, and as they ate, Arthur greets Ludo Bagman, former Quidditch player and Percy's boss, whom was there to see if anyone wanted to make a bet on the game, Arthur contributing a small amount, and Fred and George going all out, Percy looking on with distaste when Ludo was pleased by the fake wand and it's quality.
After their business, Arthur asks about Jorkins' disappearance, Bagman unbothered and claiming to not have the resources to send a search party, they then joined by Crouch, whom Percy was obviously in awe by, he acting so reverently, Fred and George strangling themselves on their tea with enjoyment. Meanwhile, Crouch spoke with Arthur about another business associate whom wanted to export carpets, Bagman getting cut off by Crouch before revealing some fact involving Hogwarts, even Arthur keeping the details to himself after Fred had asked him about it when Crouch and Bagman had left. As the sky became darker once more, magic overpowered the Ministry's ability to stop it, Apparating being common for souvenir sellers. The trio went around collecting little trinkets, Harry getting the three of them omnioculars, then returning to camp to see Arthur had gotten himself an Irish flag, and Ginny, Charlie, and Bill had green rosettes (Harry could've gotten the twins some omnioculars, as well to make up for the Marauder's Map, but maybe he'll return the favor in some other way, hopefully), then Arthur ushers them to the field when hearing a loud gong.
The group, along with the other spectators, walk through the woods which takes twenty minutes, everyone talking excitedly, and when Harry sees the outside of the forum, knows it's a vast space, Arthur supplying the 100,000 guests it could accommodate, he then getting the instructions to locate their box, at the top and midway from either side of the goal posts. Harry is entranced by the slowly filling-up stadium, noticing a blackboard with advertisements being written by an invisible hand, he seeing a creature seated in the row behind them after, thinking at first it was Dobby, but it turning out to be some other, female house elf, called Winky, she sharing how she knew Dobby and updating Harry with how he now insisted on being paid for his work, which she attempts to convince Harry of this being a negative quality to his freedom, putting this and other uncommon ideas into Dobby's head. As for Winky, she'd been sent to save her master a seat, the area agitating her fear of heights, Hermione then sharing how there would be a pre-game show, of sorts with the teams mascots.
Meanwhile, as their box filled with important wizards, Percy gets up so often out of respect, it looked like his seat was hot, he looking enviously at Harry when Fudge greets him warmly. Then, unrelated master to Winky, the Malfoys walk in, Draco's mother, Narcissa first being met. Lucius coldly asks how Arthur had gotten his seats when Fudge goes through introducing some of those present, he not hearing Lucius' veiled insulting inquiry, but Fudge stating how Lucius' donated contribution to a hospital had gotten he and his family in as Fudge's guests. When they sit, Bagman bursts in to inquire if the Minister was set to begin, he then magically amplifying his voice so all could hear him, he welcoming the crowd and presenting the Bulgarian teams mascots, the veela, Harry soon understanding Arthur's pleasured response as they filed out and danced. The creatures put them in a trance which left the boys turning on their team, Ron starting to shred his hat, but Arthur stopping him. Then Ireland's side shoots out a shamrock whipping around and showering the place with gold coins, leprechauns within. After, the Bulgarian team is listed, each player flying out, then the Irish side, and when the referee comes out, the game starts promptly, Harry using his omnioculars to test the play-by-play feature and having the moves listed (see, Quidditch Through the Ages), but Harry misses the first goal for Ireland because of his slow motion viewing, and so is sure to watch the game through real-time, instead.
Then, with Ireland ahead thirty points and Bulgaria at ten, Krum fakes out Lynch with pretending to see the Snitch, and Lynch hits the ground, but is revived and the game goes on. Ireland pulls ahead at 130-10 under half an hour, the Bulgarians getting more nasty and soon being fouled, the veela responding to the leprechauns by dancing, and affecting the referee, whom when brought to his senses, wants to send away the veela. Two of the Bulgarian players argue with him, giving Ireland another penalty in their favor, the veela become more hostile when the leprechauns goad them, everyone distracted, including the referee when the veela set his broom tail aflame which is also when Krum gets knocked in the face with a Bludger and Lynch spots the Snitch. Krum is on his tail though, he catching it, and Ireland at first not noticing the scoreboard, they winning by ten points. Ron doesn't get why Krum had ended the game before getting ahead, Harry supposing he must have known the Irish Chasers were better than them, the Quidditch Cup then brought to their box. The Bulgarian team then enters and shakes the Ministers hands, the Irish team being given the Cup and taking a second victory lap, Bagman then having the twins to deal, due to they wanting to settle their bet.
Arthur starts by discouraging any mention of gambling to Molly, Fred and George quite willing for their own plans for the cash. When they return to their camp, they speak of the match until Ginny passes out, Arthur having everyone turn in, he relieved he wasn't on duty to handle the Irish's late celebrating, and Harry fantasizing incorporating the moves he'd seen. Later, Harry's rudely awakened by Arthur shouting for him to grab a jacket and leave the tent, yells being heard outside along with running, Harry sees a marching crowd approaching and destroying tents as they walked. When they get closer, Harry recognizes the site manager and, who he presumed was his family immobilized in mid-air above the marchers, Arthur ordering them into the woods until he came for them, he off to aid the Ministry. Ron trips whilst they hurry off, and Malfoy of course turns up to comment, he then stating how they may want to move along before Hermione was noticed, the boys having a back-and-forth of insults before Hermione finally encourages the two to move along, but Fred, George, and Ginny are nowhere in sight, along with Harry's wand, which he realizes is missing when he checks his pockets as Ron and Hermione took their out for light.
The two then begin suggesting the possibilities of where it could be or what had happened, Harry feeling exposed without it. Winky then appears, running awkwardly, Hermione feeling badly for house-elves living conditions, Ron taking a "lazy" viewpoint until more loud noises get them going again, eventually seeing young men wizards around a trio of veela, Harry and Hermione having to lead Ron away, they walking to a more secluded part of the wood, they running into Bagman, whom hadn't known about the mob and Disapparated. Hermione is first to notice someone approaching, the three then hearing what seemed to be a spell accompanied by a green light which turned out being the sign of Voldemort, which Hermione explains, they attempting to leave, but wizards Disapparating around them. Harry has them all duck as they're shot at with a stupefying spell from all, Arthur shouting a halt when seeing Ron, Mr. Crouch coming at them with accusations of one of them having to be responsible for the sign, but Hermione confessing where the voice they'd heard had come, Cedric's father going out for a look, and returning with Winky, Crouch disbelieving she could've been the culprit and looking around, they noting how she'd gotten a hold of a wand, Bagman returning and wondering what had gone on.
Soon, they're inquiring Winky of her part, Harry then realizing she had his wand, and when they'd tested to see what the last spell had been used with it, they see a replication of the green skull. Diggory accuses the elf again, Arthur bringing the logic of how unrealistic the claim was, Crouch then requesting Diggory allow him to handle Winky's punishment, she terrified through all of this, and then inconsolable when learning Crouch was planning on freeing her, Arthur then getting them out of there, he planning on expanding on all which had occurred. They run into some wizards back at camp wanting an update for what was found, but Arthur had no information to share, they getting back to the tent and finding everyone else present, they discussing Winky and the Dark Mark not having been viewed for thirteen years. The Death Eaters, supporters of Voldemort, having gotten away when the Mark had risen, Arthur ending their conversation after thoroughly discussing the possible reasons someone would want to magic the Mark, he having them try to rest before getting a Portkey back. Harry doesn't get to sleep easily this time, wondering about the events and relation to his burning scar.
Arthur had them pack up after a nap amount of time, the group seeing the site manager on their way out, he looking stuporous and vacantly wishing them a happy Christmas. Arthur attempts to reassure the group he'd be fine, this reaction from the large forgetting they had to place on him. When they reach the Portkey area, other witches and wizards are already there to leave, as well, Arthur lucky to double up with Basil, and the gang being met by Molly when they reached the Burrow, she having read the news in the paper, relieved everyone was alright, and squeezing Fred and George in a hug for how their last meeting had ended, Arthur then leading her back to the house, and after spiking her tea, reads the half fabricated article, he feeling partially responsible, since he'd been the one heard not giving information when he'd emerged from the woods, deciding he should make an appearance at the office, Percy excited to accompany to turn in his report on cauldrons. Harry asks Molly if Hedwig had come with mail, which piqued Ron and Hermione's interest, they excusing themselves to Ron's room, Harry finally confessing to the two about his scar, and then explaining why he'd asked about the post, the news relieving Ron, whom offered they play Quidditch to take their minds off of everything, Harry agreeing.
Over the next week, Percy and Arthur are kept busy at the office with late hours, Percy sharing of all the Howlers they'd been getting, and after some idle chat, Arthur returning to inform how the article writer had discovered Bertha missing and this being covered in tomorrow's paper. When Arthur mentions how lucky it was the writer hadn't learned of Winky, Percy puts his two cents in about Winky being feckless, but innocent, Hermione speaking up about how it should be Crouch's conduct toward elves which should be in question, Percy again defending his position, Molly finally having all go check to see if they were packed. As Ron and Harry organize there suitcases, Molly comes in with their clean robes, Harry having found all his new textbooks and allowance Molly had gotten for him, Ron asking why she'd left a lacy dress, she telling this was his dress robe, another requirement for this year, Harry's not looking so frilly. He thinks how he would gladly give half of his savings to the family, but was certain they'd refuse, Ron currently stubborn about ever wearing his and be more willing to wear nothing, Molly giving up and asking Harry to take a picture so she could have a laugh, and after leaving, Pig choking on an owl treat, giving Ron reason to complain of all his belongings being junk.
The morning they were returning to school had a somberness in the air, Molly calling up to Arthur as Harry was coming downstairs after she'd received an important message from the Ministry to do with Muggles, and Harry unable to believe his eyes when seeing the message by Amos Diggory's head in flames, Arthur being ordered to deal with the issue before the news reporter heard of it, someone called Mad-Eye causing some trash cans to spew refuse everywhere and jinxing other areas, fortunately, since no one had been effected, the job could be fairly easy for Arthur to aid Mad-Eye's trouble, he hurrying off to attend to the matter, and Molly sending Diggory off with a bit of buttered toast. Arthur says his farewells, makes sure Molly would be okay taking everyone to the train, then disappears. Harry learns whom Mad-Eye Moody was, he a wizard whom used to work for the Ministry as an Auror, capturing Dark wizards and now plagued with the thought of being tracked by his enemies.
After this, Molly called a few taxis for them, Bill and Charlie coming along to see them off, the Muggle drivers having quite a time with the luggage, the trio glad to make it to the station, since Crookshanks was rattled by the fireworks in Fred's trunk going off, Charlie hinting seeing them soon and unable to disclose more due to Percy and its classified Ministry status. Bill also mentions how he may drop by because of what was in store for the bunch, Molly hinting some rule having been amended and the kids confused by their statements, the train then leaving. As they settle in their booth and Ron wonders aloud what everyone was referring, Hermione quiets him for hearing Malfoy next door speaking of another school called Durmstrang, she sharing how wizarding schools tended to keep their location secret, but she thinking the school was in the North due to the uniforms including fur. As they travel and chat, other buddies of the three come by to greet them and talk of the World Cup, Malfoy of course dripping in, noticing the dress robe Ron had draped over Pig's cage, and he also mentioning the secret at Hogwarts, but once discovering they didn't know, stops speaking of it so he could make fun of how they were in the dark. Ron's bad mood over this stuck with him through the rest of their ride, Harry greeting Hagrid once they'd arrived at the station, and the trio, with Neville board a carriage to the castle.
As they were driven closer to the door, the storm became worse, everyone rushed for the door when the carriages stopped and were glad to get out of the windy rain, but Ron was first marked with a water balloon, Peeves aiming and reloading at others. McGonagall was first to take notice and attempt to end the balloon raid, but Peeves lets loose the last of them before flying off giggling like a loon. McGonagall urges the now more soaked students to continue forward to the Great Hall where Harry was interested in finally seeing the Sorting, but also hoping it was quick for being famished, he then greeted by his most persistent fan, Colin. After learning Colin's brother would be Sorted today, he consulted Hermione and Ron on the likelihood he could end up in Gryffindor with his big brother, Hermione informing it wasn't a guarantee. They then realize some professors were missing from the table, including whomever would take over Defense Against the Dark Arts, whilst Ron also hoped the ceremony would be brief for hunger.
McGonagall leads the first years in, and Colin's brother, Dennis is drenched and wrapped in Hagrid's coat, he mouthing to Colin of having fallen in the lake, but looking positively giddy. After this, the hat is brought out and set on a stool going straight into a song of how it had come to be, Gryffindor himself being its origination. When the hat finishes, Harry notices how the song had changed, Ron supplying it was new each year and thought the hat used its twelve months to hatch up the new one. When Dennis gets in to Gryffindor, he immediately tells Colin of what happened on the lake, Colin thinking the giant squid must have pushed him out, the two quite abuzz over this, then Colin getting Dennis to notice Harry, whom attempts to ignore them and watch the rest of the Sorting. Finally, once it ended, Dumbledore gives the go ahead to begin the feast, whilst Nearly Headless Nick tells of how Peeves had almost ruined the feast due to being banned from coming tonight. When Nick mentions the use of house-elves at Hogwarts, Hermione stops eating with shock, Nick informing the house had the largest number in use in Britain, Hermione ending her meal in the middle of the first course.
After meals were through, Dumbledore makes his speech, which included the canceling of Quidditch for something he couldn't mention for being interrupted by a heavily-scarred man, his one blue eye moving independently from the other, Dumbledore speaking to the man quietly, then introducing him as he sat and begun to eat, this being Professor Moody, the new Defense Against the Dark Arts teacher, the usual applauding response only taken up by Hagrid and he, everyone else distracted by Moody's manner. Harry then mentions to Ron of recognizing the name since Arthur had gone to help him earlier, he also noting Moody's wooden leg. Dumbledore then gets back on track by announcing the school hosting the Triwizard Tournament which consisted of the best wizards from Durmstrang, Beauxbatons, and Hogwarts to test their skills with magical competitions, but had been stopped due to the death toll during the tourneys in the past, two departments deciding to revive it with rules to keep students safe, he then sharing the glory and prize money bestowed upon the victor. As the students mulled this over eagerly, Dumbledore dashes some of their hopes with the age restriction excluding all under seventeen, he also relating how the other school champs would be joining them for much of the semester, and to be hospitable to their foreign guests, then sending them all to bed. Fred and George debate how to get through since their birthday wasn't until six months after the tourney was over, asking Harry if he'd want to join if they figured a way around the age cap, Neville even considering, what with his gran making him feel like a failure to his family. Ron mentions of possibly going in on it as well, before they went to sleep, Harry imagining getting in and winning Cho's favor.
The next morning the storm had passed, the trio studying their new schedules as Fred, George, and their buddy Lee thought of ways to accomplish looking older. As Harry dreaded his double dose of Divinations today, the owls come in for deliveries, he worrying about Hedwig when she wasn't among them, his distraction only broken with Sprout's class and showing them what they'd be doing with a plant's pus, afterward Gryffindor off to Hagrid's where he would have them raise weird-looking creatures resembling lobsters without shells, Hagrid expecting the students to test out what the creature would eat as their behinds exploded periodically. When they got back to the castle for lunch, Hermione double-timed eating so she could hit the library, afterward Ron and Harry going to their Transfiguration class, Harry getting another reading of the danger he expected coming true when Trelawney comes in.
Harry debates whether her premonition was bullshit and had completely been in his own head when Ron had him come to with everyone staring, Trelawney annoyed, and Ron's next comment having Harry sense Trelawney had given the class extra homework due to overhearing him. When they'd gotten to the doors of the Great Hall, Malfoy calls Ron out to gloat of Arthur being in the news, making fun of his parents' picture, Harry coming to Ron's defense by talking smack of Malfoy's mother in return, Malfoy firing his wand at Harry, but only barely touching him, and before he could retaliate, Moody transforms Malfoy into a ferret, he then bouncing him on the floor when he attempted to flee, McGonagall finally noticing and putting a stop to it, informing him of the proper course of action for penalizing students. Malfoy was speaking under his breath of his father, and Moody responded with knowing Lucius and giving him a message for him, and also wanting to speak with Snape since he'd known him for a long time, as well, he leading Malfoy away. When they sit, Hermione again double-times her meal to get to the library as Ron 'framed' the special memory of ferret Malfoy. Fred, George, and Lee sit next to them and praise Moody on his class, Ron let down in learning they had to wait until Thursday.
The couple days to follow were fairly uneventful, other than Neville liquefying six cauldrons in Potions, Snape developing his retaliation options, Neville assigned a detention involving horny toads posteriors. Ron and Hermione discuss Snape's moodiness stemming from Moody, Snape's conduct when in range of the man being to keep his eyes off him. Harry believed Snape was intimidated, whilst Ron became glossy over the re-imagining of Malfoy's situation as a ferret, but with Snape as a different creature. Harry and classmates were so ready for their first lesson, they had begun waiting before the bell had run for classes, Hermione not showing until right before the class began, Harry sensing her reason involving the library, the three securing seats at the front of class. When Moody arrives, he declares the books weren't necessary, roll call an unnerving experience as his magic eye located each student as they replied.
Moody starts by sharing of their focus this year being on curses, he confessing he, like the other professors, would only remain for a year, having signed up for the benefit of Dumbledore. He then gets straight into explaining how Dumbledore had given permission for Moody to demonstrate Dark curses, despite the norm being for the earliest year allowed grade 6, and when asking for names of the more frowned upon, Ron answers with the Imperious Curse, Moody showing on a spider he kept in a jar in his desk, it acting like it was in a circus act, the class enjoying it until he reminded them of he able to make the spider do anything he chose. Moody then inquires for another suggestion, Neville giving the answer which was the Cruciatus Curse, Neville uncomfortable for speaking out, Moody starting the curse, another spider he at first makes bigger for easier viewing, this spider contorting with obvious pain, making Hermione yell out for Moody to end it, watching Neville's scared reaction, Moody shrinking the spider and adding it back to the jar, asking for more call outs. Hermione gets her chance, and reluctantly names "the Killing Curse", Avada Kedavra, the last spider showing the results, and Harry unnerved, this obviously the one which had been attempted on him.
Moody goes on to explain the three curses shown were considered Unforgivable Curses and would be a one way trip for anyone caught, the rest of the lesson filled with note-taking on the three curses, and when class was done, Hermione leading the two to meet Neville in the hall, he looking traumatized, Moody approaching them all, and kindly offering Neville tea where he'd also be giving him some books to borrow, the trio watching on as Neville seemed to want them to speak on his behalf or join them, but he gets led off alone. The trio were baffled by all this, Ron then chatting about the Avada Kedavra curse until seeing the look Harry had on his face, not speaking anymore until at the Great Hall, changing the subject to beginning their predictions what with how long they'd need to finish. Hermione again rushes off after quickly eating, and as Ron and Harry return to the common room, Harry wonders whether the Ministry would reprimand Dumbledore and Moody for showing the curses to the class, Ron considering how the two usually did as they pleased regardless of rules, so if they were hassled it wouldn't bother them.
As the boys retrieve their Divination homework, they discover Neville perusing a book Moody had lent him, it on his best subject, plants. When the two return to the common area to start, after an hour, they still hadn't made a dent, Ron finally changing tactics to making them up, knowing they fared pretty well with this choice before. When most of Gryffindor had left for the dorms, Harry noticed Fred and George quietly working on a parchment, he thinking it could be in regards to the Triwizard Tourney, then hearing George state under his breath, but not enough, which made it seem they would be attempting to talk someone into something, George becoming aware of Harry noticing and the two withdrawing soon after. Hermione comes in a few minutes later sharing how she'd finished her project and wanted them to join her cause called, S.P.E.W., she designating them secretary and treasurer, no one saying a word, what with the baffling news she'd made a club to campaign for the well being of elves. The topic is waylaid by Hedwig's returning with a reply, but Harry reacting badly since Sirius was on the move, presumably to be near enough to aid him, Harry feeling angry guilt, he going to bed and thinking about how he'd messed up.
 Harry was conscious, early in the morning, of having organized a complete plan overnight, he implementing the first step by writing to Sirius of he having made up his scar bothering him, so he could cancel his trip to Hogwarts, he then going to the owlery and coaxing Hedwig to deliver it, Hermione stating her disapproval over breakfast, Ron convincing her to leave it alone, Harry's mind already preoccupied and his nerves not any less eased. The usual outlet for Harry's issues, Quidditch, not being available, was partially replaced by the intensity of classes, Defense Against the Dark Arts taking a turn, what with Moody planning on putting each student under the Imperious Curse, Dumbledore having agreed the students should know how it felt, Hermione speaking up about it being against the law, and Moody excusing her, but she embarrassedly back-pedaling. Harry eventually got his turn, and was almost able to resist, Moody impressed with his strength, planning a second demonstration with him, and not stopping until Harry had been able to throw the curse off.
When class ended and Transfiguration had added to their already bulky amount of assignments, McGonagall reveals it was because their O.W.L.s, whilst not this year, would be coming soon enough, and they needed much more practice if they planned on passing. Harry and Ron had gotten exemplary grades for their homework, but now would have to rack their brains for more, their new task being to list a month's worth. Their other professor's assigned similarly cumbersome assignments. After Hagrid's class let out, Malfoy getting put in his place when Hagrid had told them they'd be coming to see their pet projects on assigned nights, the trio pleased with how Hagrid had handled the brat, Ron and crew noticed a sign regarding the Triwizard Tourney and their classes ending early with the new students' arrival. This happening in a week kept it a hot topic of conversation, everyone, including teachers on edge over their guests impending visit.
The morning of the new students being expected, the Great Hall was thoroughly decorated (now elves entering my mind whenever menial tasks are mentioned), the trio invading Fred and George's quiet chat to talk of the Triwizard Tourney, Hermione offering some insight into who would be on the panel of judges due to reading about the history, Ron first to throw her off by having her rant about house-elves, she staying vigilant to her cause, harassing fellow Gryffindors in the common room for donations and memberships. As Ron and Fred ignored her, George reveals how he and Fred had been to the kitchens, and the elves were massively content, Hermione pushing this off of they not being aware of their basic rights, Harry noticing Hedwig had returned, Sirius not having bought his lie, he now hiding in the country and to keep him updated by using different owls. The trio get ready to meet the other students along with the rest of the school, after Potions class, they debating how they'd travel there, Dumbledore first to spot the Beauxbatons flying in first on a giant winged-horse drawn carriage, a large lady the size of Hagrid stepping down, Dumbledore leading the students with applause, her students following, quite cold due to only wearing silk robes, their headmistress leading them indoors. Minutes later the headmaster of Durmstrang had arrived by ship, popping out of the lake, again Dumbledore is greeted kindly, Ron then stating the obvious when Krum steps forward.
Ron is still in awe of Krum being at Hogwarts, having forgotten he was still a student, but he not being the only starstruck kid, girls scrambling for anything to write with for an autograph. The trio get to their table, watching as Beauxbatons sat with Hufflepuffs and still acting chilled which exasperated Hermione, whilst Krum along with fellow Durmstrang students sat at Slytherins table, Malfoy chatting Krum up and agitating Ron. Meanwhile, four seats at the Professors table were being added, Harry wondering who else was expected. When the rest of the students and teachers had entered, Dumbledore made a speech, welcoming them and announcing the tourney opening upon the feast's end.
When the meal appears, the options are more plentiful, some obviously to the comfort of their guests. Ron is rendered temporarily incomprehensible when a Beauxbatons girl came to inquire if they wanted their French dish, he certain she was a veela, and whilst they ogled, Hermione states the two extra seats at the Professors table had been taken, Crouch and Bagman now present, and when dessert was served, again with a few extra choices, and finished, Dumbledore makes a second speech, introducing the two as judges and organizers, he then calling forward for the bejeweled box, he explaining how Crouch and Bagman had already picked out the students' tasks which would be implemented throughout the year, the choice for champions being chosen by the Goblet of Fire, which was inside the box. He then describes the time-frame and where it could be located for students to apply, and those not within age range, wouldn't be able to approach for a spell, after this dismissing the students for curfew.
Fred and George discuss it being possible to hack, and as Harry debates whether he'd join them in attempting to age himself, the trio leaves at the same time as the headmaster of Durmstrang was walking for the Hall exit, Harry allowing the headmaster to pass first, he not at first recognizing him, but has a double-take, having the same reaction as usual. Moody gets him to move along after the headmaster places him as well, with intimidation and distaste, he having blocked the doorway and moving along when Moody brings this to his attention. The next morning, the three wake early, seeing the crowd around the Goblet, Fred, George, and Lee soon turning up to confide having taken their aging potion and about to test it, Fred going first, and when seeing nothing happen, George rushing in after him, but the two then being flung out, their beards sprouting upon landing, everyone including them cracking up. Dumbledore makes himself known and states of they not being the first to attempt this, complimenting their beards and sending them to the Infirmary. When the three get to the Great Hall, they join Seamus and Dean who were discussing possible entrants from Hogwarts, not impressed with the choices, until a Gryffindor girl whom played Quidditch announces to then she'd entered.
After breakfast, Harry suggests they visit Hagrid, Hermione excitedly remembering she hadn't offered him a S.P.E.W. membership yet, having the boys wait whilst she retrieved her badge box, and after getting to his hut, they see him sporting quite an unaccustomed style, he making tea for them all. Hagrid was also looking forward to the games, he almost revealing the first task, then only stating it'd be fantastic. They spend lunch with him as well, discussing different possibilities for what the tasks could be and which students would be chosen as champions. Hermione didn't have luck getting Hagrid to join her cause, he explaining the nature of elves and how it wouldn't help them. When evening set, they readied to join the Halloween feast and hear the choosing of champions, Hagrid tagging along, but when the trio smell his cologne, he quickly washing off, the headmistress of the Beauxbatons along with students, heading to the castle, Hagrid intercepting and then walking with her, leaving them behind, they now understanding why he'd gussied up so oddly. When the feast had started, no one seemed as interested, many anxious to have the drawing begin, and when the time finally came, Dumbledore gives instruction to those who were chosen having to go to another room when their name was called. The first name on parchment was then blown out of the Goblet, Krum first, then the veela-looking girl, Fleur Delacour, lastly Cedric is called, and as he joins the others, Dumbledore is speaking of supporting their champions when another parchment flies out, he calling Harry's name.
Harry is dumbstruck, unmoving, and disbelieving what he'd heard, no one reacting happily, voices sounding mad gathering in volume. McGonagall speaks with Dumbledore quickly in undertone, Harry finally stating to his shocked table of not having put his name in, but Dumbledore again calls him up, directing him to go through to the next room, none of the adults looking pleased, either. When he'd joined the other champions, he found them standing near a fireplace with witches and wizard portraits surrounding the room, soon all the teachers following Bagman inside, he breaking the news of Harry competing. Soon the professors are discussing how Hogwarts now had two champions being unfair, Dumbledore asking Harry if he'd entered or had gotten an older student to do so for him, Harry denying he'd applied, most everyone not taking his word, and after getting Bagman and Crouch's opinion, they following the rule book, Harry was meant to compete with the others.
When Karkaroff insists the other school and he were owed one extra champion, Bagman explains the Goblet wouldn't reignite again until the next tourney. Moody finally makes himself known when Karkaroff threatens to leave, reminding him the magic contract made his suggestion impossible to carry out, then supposing whomever had entered Harry's name, may have been betting on he not surviving, the two visiting schools not convinced by Moody's theory of someone most likely having entered Harry's name under a different school so he'd be chosen regardless, along with a powerful charm to make certain it would work. Once they were out of arguments though, and no one had any acceptable other choices to offer, Crouch, whom looked sick, came closer to deliver their first task, it being about gauging their courage, he stating the date it would happen, and the champions being excused from their tests concluding the year.
Dumbledore then invites Crouch for a drink before he insists on going back to the Ministry, Dumbledore nor Bagman successful in convincing him to stay. The two heads of houses leave with their students first, Harry and Cedric being told to rejoin their houses, Cedric also not believing when Harry insisted he hadn't entered, granted more lightheartedly than Harry had been experiencing thus far, and when they separate, Harry considers if whomever had added his name was truly attempting to get him killed, how Voldemort could've done this whilst being in hiding and waning strength. When Harry gets to the common room, everyone is celebrating and excited, Fred and George first to give props and jealous Harry had succeeded, Ron and Hermione nowhere to be seen in the room, and no one allowing him to retreat upstairs until he insisted after half an hour. When he locates Ron in their room on his bed, Harry realizes he was holding a grudge against him not confiding of entering, making him mad his best friend didn't even believe him.
Harry had a sense of foreboding upon waking, forgetting temporarily why this could be, then realizing he'd wanted to convince Ron of his innocence, but having missed him, already at breakfast, Harry still getting applause from those in the common area when he came down, and since not wanting the scene he'd get in the Great Hall, but choosing to go there over dealing with the Creevey brothers, heads out, and Hermione waiting right outside the portrait hole. She got them both some toast and offers some whilst they chat, Harry agreeing, the two going outside and Hermione letting him know she had deduced he hadn't entered, she explaining why Ron was taking this so hard, Harry needing to speak with him, but also having to write Sirius, she convincing him it was best. When Hedwig comes after Harry finishes writing, he having done so in the owlery, he has to tell her he can't use her, she reacting angrily and Harry affected once more by how those close to him didn't understand his side. Classes with th other Houses proved difficult, everyone certain Harry had gotten himself in, Hufflepuff ignoring him, and Malfoy having his usual fun, up until Hagrid busied them all with walking the skrewts by leash. Harry then gets called over as everyone else reluctantly goes through with their task, Hagrid stating who he also believed Harry had been set up, this somewhat of a comfort.
The next days to come topped Harry's second worst during his second year when he was accused of being behind the assaults on other kids, but he at least having Ron's support back then. Harry resigns himself to Ron taking the situation out on him, but it definitely being isolating. Double Potions wasn't making life any easier, especially after getting extra homework in Charms, Slytherin youth showing off their pins in support of Cedric and the hidden message of Harry sucking, an hour and a half of this not a happy prospect, and when Malfoy insults Hermione in the process, Harry loses it, grabs his want, and the two set off spells at the same time, Malfoy's hitting Hermione and Harry's hitting Goyle, and when Snape shows up, he sends Goyle to the Infirmary and states of seeing no change in Hermione, her teeth having gotten larger, she leaving quickly, even more upset. Snape then takes fifty points from Gryffindor and gives Harry and Ron detention. Harry sits and Ron joins Seamus and Dean, Colin saving Harry when informing Snape he was sent for by Bagman, all champions being called, Snape not at all pleased, but dismissing him.
When he'd arrived at the room, there was a camera, but Bagman relays of this being the wand weighing ceremony, Rita Skeeter, the journalist for the Daily Prophet also in attendance, she taking a moment with Harry alone in a broom cupboard, she setting up her magic quill to embellish anything spoken, she firing off questions and ignoring his response of not entering, Harry looking at the quill as it wrote of him crying when she'd asked about his parents, he raising his voice in protest, Dumbledore then opening the door to have Harry return to the others for the ceremony being ready to begin. Ollivander is present to test the wands, Fleur first, Harry learning she was part veela, and wanting to inform Ron of being correct, but remembering he wasn't on speaking terms with him, then Cedric is up, Ollivander having made his wand, Krum after, Ollivander not particularly commending the wand-maker's work, but passing it, and then Harry's turn arrives. He hopes Ollivander doesn't mention the relation to Voldemort's wand (Rowling providing a semi –no pun intended– joke of the quill exploding "with excitement"), Ollivander not saying a word of this, but lingering longest with the wand, then pictures being taken, Harry going to the Great Hall afterward to eat alone, Hermione not present. When returning to the dorms, Ron informs him of an owl having come and when their detention was, quickly exiting. Harry wants to stop him, but instead reads the letter, Sirius wanting to meet on November 22, and to give reply quickly, otherwise trusting Dumbledore and Moody to help with Harry's situation.
Harry held on by his nails during the next two weeks before the time he'd see Sirius, this the only way he'd been able to cope the hellish days. The first task's possible magnitude also filled him with nerves due to the waiting, even Quidditch matches hadn't affected him this way, he feeling the task could be the end of him. He wasn't relying on Sirius to rid him of anxiety, but the support would help. Harry sends his reply of where he'd wait for him, he and Hermione making certain the spot would be empty for the night planned, even having a back-up idea which would get them in trouble with Filch, but would leave Harry isolated. What was worse came in the form of Rita Skeeter's piece, she focusing on Harry, the other champions, except Cedric, barely getting mention, and their names not even spelled correctly. Harry was incapable of thinking about the article without being physically ill, Skeeter even stating Harry and Hermione were an item due to speaking with Colin. Harry wasn't spared after everyone had read the paper, his patience run into the ground for all the heckling he suffered. Harry also had wrongly thought his and Ron's detention together would bond them back, but it was the same day the article had been printed, so the idea went bust. Hermione attempted to get both boys speaking to each other, but they wouldn't agree.
On Saturday, three days before the first task, the third years were allowed to go to Hogsmeade, Hermione suggesting they go, but Harry declining to accompany her without his Invisible Cloak when she mentions meeting Ron. Upon getting to town, Hermione tries to convince him to de-cloak, he pointing out, verbally, Rita Skeeter plus photographer were walking away from the Three Broomsticks, Hermione deciding they should go in, Harry grabbing a table and seeing Ron with the twins and Lee. When Hermione returns with drinks and reading material involving S.P.E.W. and whether she wanted to see if villagers would be interested in joining, Harry considers how his life would be so much more tolerable if he wasn't a champion. Hermione then spots Hagrid with Moody, the two speaking and the latter drinking from his own flask, too paranoid of wizards poisoning his drink to use public mugs. When the two were on their way out, Harry forgets he's invisible for a moment and waves at Hagrid, Moody stopping their progress, saying something, and they then bee-lining for his and Hermione's table, Hagrid greeting Hermione at shouting level, Moody leaning over the table and commending Harry on his cloak, his wandering magic eye able to see through it, Hagrid also leaning over to inform Harry to meet him at 12 A.M., then bidding Hermione farewell, both leaving.
Harry and Hermione discuss what Hagrid could want to meet so late for, she debating whether Harry shouldn't send a note of declining since his going could affect his set time with Sirius, but Harry was too curious, planning to see them both. Harry gets ready by wearing his cloak at 11:30 P.M., Hermione and he setting it up so he could get out as she opens the portrait hole for herself, Harry meeting Hagrid, whom was dressed up a bit and shares he'd planned on showing Harry something outside, Harry attempting to relay his tight schedule, and Hagrid too excited to notice, he stopping them at Madame Maxime's door, she also wondering what the surprise was. Hagrid has her vow to tell no one, since she wasn't supposed to be aware, he leading them out of view of the castle, Harry then hearing shouts, and a terrible roar, seeing dragons in a pen, the wizards struggling to control them. When they stupefy them, Hagrid walks them closer, Harry seeing Charlie, whom approaches and chats with Hagrid about the breeds and which one was most dangerous, but when it turns to Molly's reaction to the article on Harry, he moves off, not wanting to hear about it, running and slamming straight into Karkaroff, he moving toward the dragons were when seeing nothing of what had hit him.
Harry reaches the castle thinking of how Cedric was now the only champion in the dark about the first task, he getting to the common area in time to see Sirius' head pop out from the fireplace, Harry hardly recognizing him, since he'd cleaned himself up and gained some weight. Harry asks after him, but Sirius turns the question on him (Sirius serious, tsk Rowling for going with such a typical phrase), Harry letting out all his troubles. Sirius then confides he was using a fireplace without the permission of the owner, warning Harry of Karkaroff having been a Death Eater, had been in Azkaban, released for tattling on others, and had probably put Harry's name in the Goblet, which was why Moody had been called for and threatened before starting at Hogwarts. Sirius then mentions the missing witch Bertha Jorkins having been in Albania last, the same perceived area Voldemort was hiding. Sirius reveals he'd been attending Hogwarts the same time as Bertha, she a moron and easily led into harms way. Besides this though, Sirius believed Harry being in the tourney would make his death seem more accidental, he then about to advise how to handle the dragons when Harry heard footsteps and had Sirius disappear, annoyed to see it was Ron, asking who he was speaking with, and then leaving when Harry asks him why he was up, but Harry's comment of Ron not helping his wanting to butt in eliciting a response which Harry seethed over, and then throws one of the "Potter Really Sucks" badges at his head and states of if he was fortunate he'd get a scar, like his, Ron not coming back upstairs whilst Harry was aware.
On Sunday, Harry is quite distracted, discovering Hermione in the Great Hall with Ginny, he waiting until she'd finished breakfast before taking a walk and confiding all he'd learned the night before. Hermione has them focus on the dragon issue before Karkaroff, and when thinking of a proper spell to use, the two going to the library for ideas. They still didn't uncover the right sort of information, though and Harry didn't sleep well. What ends up helping his nerves is knowing he'd still prefer Hogwarts despite facing a dragon over staying with Dudley. Harry then decides to speak with Cedric as the bell was about to ring, he charming his bag so he could chat with him on his own, he interrupting Cedric as he spoke of his new torn bag and confiding what their first task was, Cedric suspicious of his motives, but they then being joined by Moody, whom has Harry come to his office, regardless of his current class in Herbology having begun. Harry notes the differences of the office from each previous professor, Moody's including objects from what Harry believed was from his Auror days, all about the office, Moody explaining a few before getting to how he commended Harry on revealing the task to Cedric and not following the rules being a tradition of the tourney.
Moody then gives Harry advice, the first of which being to rely on his talents, the second being a spell to retrieve any item he may require, Harry then getting to class where he asks Hermione to teach him a Summoning Charm, they dedicating their lunch time to it, Harry not happy to stop for his Divination class, Ron almost laughing at an outburst from Harry in regard to another of Trelawney's hints to Harry's death, he practicing the charm in class. After a short dinner, they continue his practice until Peeves turns up at midnight, the two returning to an empty common area. By two a.m., Harry had started to improve, he worrying about the distance he'd be summoning from, but Hermione certain it wouldn't matter as long as he maintained concentration. His nerves abated temporarily until morning came, classes ending early so they could attend the task, the day having a clipped affect as Harry dazedly attended classes until McGonagall informed him it was time to go prepare for the task. She wishes him luck and leaves him at the tent which had been erected, Bagman greeting him and instructing them all of how they would choose the type of task they'd face, they attempting to retrieve a gold egg, Bagman then having Fleur draw first, Harry last and getting the doubly dangerous one, Cedric being first to carry out the task and succeeding.
Bagman's commentary doesn't ease Harry's nerves, and when Krum has his turn and seems to succeed the quickest, Harry goes out when hearing the whistle, and hoping his charm worked which fortunately, it does, Harry's fear subsiding with the ground, he dodging the dragon and getting grazed by its tail, but securing the egg with the quickest time. McGonagall, Moody, and Hagrid waving him over happily, giving him their approval, he then sent to Pomfrey for medical aid, Hermione and Ron coming in as Harry was exiting, Ron finally allowing Harry'd been set up, Harry stopping him before he apologized, and Hermione getting weepy, hugging the two and running off. They walk out to see his score, Ron detailing how the other's had passed, Harry mostly getting good marks, but for Karkaroff's low score, Charlie then informing Harry he was off to relay the news to his mother and Bagman requesting Harry meet him in the tent. Bagman informs them of the eggs eluding to what their next task would be which would occur February 24th, Ron and Harry chatting as they returned to the castle, Harry responding to Rita Skeeter when she accosted them by only bidding her farewell.
The trio go to locate Pig so Harry could update Sirius on his first task being a success, Harry taking the time to fill Ron in on Karkaroff and his past, Ron surprised at first and then relating how much sense it made, what with Malfoy's statements regarding his father and Karkaroff's friendship, then helping Harry attach the letter to a constantly moving Pig. Ron continues by believing the other tasks must be a breeze compared to the first, Harry's chances of winning quite possible, Harry thinking Ron was attempting to show extra support for the time he'd been pissed at him, but happy with his words, Hermione not seeming pleased with his overt positivity. Ron then confides of the twins having put together a surprise party and should've had time by now to get everything set up, the three being greeted by thunderous, happy shouts, butterbeer and cake on every table, banners on the ceiling. Lee Jordan picks up the egg clue and he, along with the others began urging Harry to see what the clue was, and upon acquiescing, everyone hears a loud, terrible screeching. When Harry does as Fred requests and closes it, a few of them give their idea of what it could be, the latter then suggesting a tart to Hermione, whom nonchalantly asks how to locate the kitchens, he describing how, then wondering why she wanted to know. Hermione giving no reason. George takes a guess which elicits a laugh from most in the room, Hermione not replying, Neville then taking the attention when transforming into a bird momentarily after eating one of the twins' appetizers, Fred sharing of the price they charged for them. After, Harry had been getting ready to sleep, he considering how Hagrid was correct in his opinion of the dragons.
The last moment of the year brought hard weather, the Beauxbatons and Durmstrang's living quarters visibly showing how possible it was for the terrible cold to be an effect to their comfort. Hagrid kept Madame Maxime's horses well liquored, but the students finding the stench affecting their ability to stay intent on the skrewts. Hagrid suggests in the next class, they attempt to learn if the skrewts slept through the winter, offering crates to the creatures. Ten skrewts remained, and their blood lust in taking each other out hadn't lessened as they grew longer, the appearance of them not getting better with time, they soon learning the skrewts didn't bed down for the winter, Malfoy, Crabbe, and Goyle taking refuge in Hagrid's home whilst the others were able to capture nine out of ten with much difficulty. Harry and Ron attempt to capture the tenth with Hagrid's supportive advice, Rita Skeeter turning up, Hagrid taking over restraining the skrewt and then inquiring whom she was.
When learning, Hagrid asks about her being told to stay off the grounds by Dumbledore, she ignoring this inquiry to speak of how interesting the skrewts were, Hagrid sharing what they were called, she replying how she hadn't been aware of them, and what their origin was, Hermione distracting her with how fascinating they found the species, prompting Harry's opinion, Rita noting how the kids had sustained minor injuries and many were cowering within Hagrid's hut. Rita then spices up the deal of an interview with Hagrid about his class by mentioning a column dedicated to animals, Hagrid then all for it. Harry refrains from warning him of going through with his upcoming interview, since he didn't have an opportunity to do so privately, the end of class then arriving. The three discuss the worst and best case scenario which could come from Hagrid speaking with Rita, and if it meant no longer dealing with the skrewts and Hagrid staying teacher, all the better.
Harry and Ron then had a much better time with double Divination, since they were good again, Trelawney the only one to suffer. So, as she's professing the ever-lingering footsteps of death, Ron and Harry make light of it whilst her best students, Parvati and Lavender take it dreadfully seriously. Harry considers how many times he'd have lost his life according to Trelawney's predictions. Ron and Harry then notice Hermione's absence from her usual haunts at lunch, Ron put off from his getting an autograph from Krum in the library when noticing a bunch of girls deliberating the same. As they'd returned to Gryffindor tower's common area, Hermione overtaking them, she insisting Harry follow her, and when Ron showed interest, Harry agrees, the Fat Lady annoyed they'd bothered her for nothing. As Hermione led them past a particular painting, Harry figured out what she was so pleased about, pointing out the painting to Ron, he thinking Hermione was on to "spew" affairs again, she insisting otherwise and desperate to get Harry to come see for himself. When Hermione had managed to strong arm him through the passageway, it wasn't long before an elf tackled his middle with a hug. Harry recognizes Dobby with surprise, the elf overjoyed and Harry noting the odd assortment of clothing he wore, including his sock which had set him free, among his new outfit.
Harry learns Dobby and Winky had both been hired, the former leading Harry past each table of food was sent up. Dobby leads them to Winky, whom becomes quite distraught when Harry greets her, Hermione pleading with her to calm down, Dobby so happy he offers Harry tea, and upon accepting, six elves brought tea accompanying biscuits, hastily, Ron stating his being pleased with their quickness. Dobby then explains how long he'd been there and the hardship of being an unemployed elf, Winky getting louder with anguish. Dobby continues about how no wizard was willing to employ an elf wanting payment, Winky crying harder as Hermione announced her support, Dobby continuing his story over her ever-increasing wails, getting to how the two could secure work at Hogwarts. Dobby then proudly states how he was getting paid and even got time off, Hermione not happy with the terms he'd accepted, but Dobby revealing of having turned down higher pay and more time off.
Hermione then asks if Winky had gotten paid, the elf ceasing her terrible cries to state how she hadn't gotten quite so desperate, Hermione attempting to note the brighter side of Winky being correct with how she'd been acting with Crouch, Winky unwilling to accept her negative words and insisting he'd been fine and she was terrible. Dobby confesses Winky's issues with getting used to their new environment, and how Dumbledore was lenient on how they wished to speak of him, but Dobby assuring he thought he was wonderful, Harry then asking whether Dobby could speak of the Malfoy's comfortably, he hesitatingly confiding they were horrible "dark wizards". Dobby not quite used to this freedom, punishes himself with a good banging to the head until Harry stops him, Dobby grateful and sticking up for himself when Winky announces he should be feeling guilty. Winky then returns to how terribly she'd shamed the generations of her family before her to have worked for the Crouches.
Hermione then confesses how she believed he was doing fairly well, since being seen at Hogwarts, Winky surprised and then getting mad when learning Bagman was there, as well, she stating how Crouch didn't like him at all and how shit he was, but she not revealing Crouch's "secrets". After this, Winky is incomprehensible, so as they drank tea, Dobby speaks of his goals, a sweater on his list of to-dos. Ron offers the one he expected from his mother, Dobby quite pleased. When the trio readied to leave, the elves offered going-away snacks, Harry and Ron taking advantage but Hermione looking uncomfortable with their subservient behavior, Harry giving permission to Dobby to visit him sometime, and as they return to the dorms, Hermione confessing how Dobby's presence had potential as a good influence on the others, they all then moving on to how they still viewed Bagman as a better sort than Crouch, and Ron stating how Percy wouldn't prefer the lighter spirit over seriousness if it did a jig in front of him in the buff.
McGonagall is shouting at Harry and Ron to stay focused, the class almost over, they having finished their assignments and written down their homework, but were sword fighting with two of Fred and George's fake wands, they instantly stopping, and McGonagall making an announcement about the Yule Ball coming up and fourth years and up were allowed to go. The required uniforms are mentioned, she then detailing how the party was to encourage a more relaxed atmosphere, but making sure they were aware, she'd be looking out for improper conduct. When the bell sounded, McGonagall calls to Harry and informs him of requiring a dance partner, since the tradition had champions starting off the Ball, Harry is dumbfounded and resistant, but McGonagall makes certain he knew he didn't have a choice. Harry despaired over whom he'd need to ask to be his partner, despairingly inquiring of Ron how he would ever be able to choose and invite a girl when none ever seemed to travel alone, the answer he received not helpful, Ron wondering if he knew someone he'd want to invite, Harry thinking of Cho, and Ron then trying to ease his mind by stating how most girls would definitely be interested, no truer words having been spoken, since the proof occurred by the next day, girls approaching Harry and asking him, fortunately most not hassling him anymore about being a champion or the news article, Hagrid also lucky not to have been covered in the paper.
Hagrid mentions how Rita hadn't focused her questioning on the magical creatures, their last class having them in safe distance from the skrewts, now. The four discuss how Rita had been after dirt on Harry, and wasn't satisfied with Hagrid's praise of him, he then asking if Harry had found a date, but doesn't push the subject when told he was still on the search. As the last week of school progressed, rumors of what was in store for the party escalated, a well-known group supposedly being hired, Dumbledore buying hundreds of mead barrels, some teachers even allowing free time during class. Others, like their ghostly history teacher, McGonagall, Moody, and Snape, keeping them well busy. Snape gave them a test to study for, Ron and Harry entertaining themselves in other interests when returning to the common area, Hermione giving them shit for it, she thinking Harry should at least be attempting to figure out the puzzle of the egg. Ron defends him though, knowing how much he deserved a rest from everything, George and Fred then walk up and ask if Ron could let them borrow Pig for a letter, but when learning he was already loose, turn to the topic of dates, Fred even showing how it was done by asking a girl whilst she was on the other side of the room, Ron realizing they should probably get to it, themselves. Hermione's feathers get ruffled when Ron speaks of girls' looks insensitively, leaving them early.
The Hogwarts employees go to great lengths to bedeck the place with the most fancy decorations for their foreign guests, Peeves even getting a kick out of empty armor partially singing carols and filling in with his own insulting words. Harry and Ron were feeling more pressure by still being dateless, Ron deciding Friday night would find them both with dates upon returning to the common area, Harry stressing about seeing Cho always amongst her buddies. He makes a rush job of it though, and gets her away from her entourage for a moment, learning she was already going with Cedric. When returning, he sees Ron being consoled by Ginny, he looking haunted, and confessing he'd asked Fleur, Harry making him feel a little better when informing him of her roots with the veela, Ron then sharing of Neville having asked Hermione, but she already going with someone, Ron thinking it was an excuse, but then Hermione coming in, Ginny updating her, and she ribbing Ron for his previous statements. Ron then decides to announce Hermione should go with one of them, she stating of already gotten a date, Ron refusing to believe her, pissing her off, and Ginny refusing to confide in them whom it was, so Harry does the last desperate move, and asks Parvati, Harry having her inquire if her sister, Padma would go with Ron.
Regardless of the workload given over the holidays, Harry gave this a backseat and had a blast with his classmates, the twins' Canary Creams a popular pastime for the Gryffindors for awhile, Harry attempting to be wary of any food offered by them from then on. Hogwarts is soon chilled to freezing levels, Ron still attempting to get out of Hermione the boy whom had invited her, this time being overheard by Malfoy, snotty insult ensuing. Hermione takes care of this one by pretending Moody was behind him, Ron then bringing up how her teeth looked different, Hermione confiding when she'd gotten them shrunken by Pomfrey, she'd let her take a bit more size, then she sees Pig return. They go to the common room and Harry reads them the letter, Hermione still thinking Harry should be trying to solve the second task clue, when Sirius had mentioned he should keep on his toes, but because of the noise in the place, relented, watching he and Ron play wizard's chess, and the next morning Harry is startled awake by Dobby, he so shocked, he'd wakened everyone else in the room, but they opting to open presents than sleep more, Dobby giving Harry a pair of different colored socks he'd made, Harry returning the sentiment with a pair of socks for Dobby, and Ron giving Dobby not only a pair of socks, but the sweater he'd promised, the elf completely overwhelmed with joy. Harry's other presents were much more exciting to him, the bunch then going to a exquisite lunch, and the boys having a snowball fight, after which they found the Fat Lady with a buddy buzzed on liqueurs. The boys ready for the Ball, Harry meeting Parvati in the common room, she informing Ron where Padma would meet him, soon McGonagall gathering the champions together.
Harry notices Hermione with Krum after surveying the other champions dates, completely blow away by her different look. When they enter the Great Hall and go toward the professors table, Percy is where Crouch should be, he informing Harry he was now Crouch's personal assistant, when he'd indicated to Harry to sit next to him. Percy blathers on fairly arrogantly ignorant about how he'd perceived Crouch's troubles since the World Cup, he proud to be his support. Besides this, Harry watches how Dumbledore orders his food from the menu, he seeing Krum animatedly chatting with Hermione about the Durmstrang castle, Karkaroff cutting him off with feigned lightheartedness due to the specifications he overheard. Dumbledore relates with an amusing story about a mystery room with chamber pots everywhere, Fleur meanwhile dazzling her date, whilst Hermione corrected Krum's pronunciation of her name. Soon after, the feast ends, tables are magicked away, the Weird Sisters come out, and Harry had to be reminded by Parvati of they needing to get ready to dance.
It goes by without too much trouble and Harry immediately locates Ron and sits, Parvati off with another boy to dance after she realizes Harry wasn't going to dance with her anymore, Hermione joins them later and Ron gives her a hard time for coming with Krum, he piling on different possibilities why Krum would ask her, she eventually huffing off, Krum returning and asking where she was, and Ron playing dumb, Percy strolling up and giving him props for making friends with the international students, this being good tactics and strengthening relationships between countries. Percy sits with them and then notices the twins bothering Bagman for a moment, until the man spots Harry and comes over. Percy takes the opportunity to inquire whether his brothers had been annoying him, Bagman denying this and sharing how they'd been discussing marketing plans with his assistance, Percy not pleased, and when Bagman was readying to speak with Harry, Percy continues about the status of the tourney after the hiccup regarding Harry, he trapping Bagman with talk of his varying duties, Ron suggesting they escape on the pretense of drinks, they going outside to walk the rosebush paths, overhearing Snape and Karkaroff as the latter speaks of receiving troubling signs and Snape declaring he should leave then and he'd supply an excuse for him when asked, the two walking in the boys direction.
Snape uncovers students in the bushes as he passed, then demanding to know why the two were standing around, the men leaving in serious spirits after getting the general reply of walking, Ron first to voice curiosity, they then hearing a snippet of conversation from Hagrid, they having no interest busting up, Harry pointing toward Fleur, whom was also busy, but Ron deciding cover by rock reindeer a better choice, they overhearing Hagrid speak of his mother and how she'd left him after he had only been a few years old, not knowing if she was still alive. He then sharing a story about his father and how helpful Dumbledore had been after he'd died, then inquiring about her lineage, she taking offense when he presumed she was part giant (ahh! Why, Rowling? Stop hoping against hope, already!), she walking off in a rage, Hagrid moving back toward his hut. Ron is stymied by this new fact about Hagrid, he stating he'd elaborate once having returned indoors, he informing Harry giants were usually a blood-thirsty sort, most now out of Britain, Harry happy when the dance ended at midnight. Cedric calls to him before he'd gotten upstairs, he advising him how to get the egg's secret out, he even giving him the password to the prefects bathroom, Harry suspicious and thinking up some highly unlikely reasons he'd set him up, and when getting back to the common area, Ron and Hermione were seen having an extreme shouting match, she making clear if Ron wanted to ask her to a dance, he'd better think of her first next time if it was so important to him, she exiting and Ron perplexed and still in denial, Harry not helping him, since he didn't want to irritate him more.
The kids were having a kickback day, Hermione and Ron acting oddly nice to each other, Harry and Ron updating her on Hagrid's genetic background, she taking it indifferently what with considering how giants were most likely in the same boat as werewolves in this case, not all of them could be terrible. Since Christmas week had passed, they now had to consider the homework they'd all put off, Harry picking up the nerves which had left him briefly. He was still stressing over the golden egg, he now periodically listening to it, and actively ignoring Cedric's advice due to jealousy, so started classes with apprehension, their Care of Magical Creatures teacher surprising the trio, due to it being an old witch whom refused to share her reasons she'd replaced Hagrid, but Malfoy soon helping by supplying the news article as the professor and girls approached a tethered unicorn.
The article, written of course by Rita Skeeter, details Hagrid's shortcomings as a professor, how he'd gotten the job somehow, with so many more qualified people available, and Malfoy even supplying a quote. She goes on to describe how Hagrid had been going against policy and breeding animals, as well, she then outing him as part giant, and after giving some history on giants to end with, Ron wonders aloud how Rita could have learned of this, Harry focusing on Malfoy's quote, the urchin of course acknowledging how helpful it would be in getting Hagrid permanently replaced, and when the class ended, how Parvati was even warming to the new teacher. Hermione was about to state similarly when Harry shows her the article, he then deciding they'd go speak with him after class to make sure he knew they wanted him to return, but Hagrid didn't see them, nor for the rest of the week, Malfoy continually rubbing it in. Then the Hogsmeade visit was coming up, Harry straight up saying to Hermione he'd figured out the egg more or less, he wanting to see if he'd locate Hagrid in town.
As the three set off, they see Krum dive into the lake, Ron surprised due to the frigid chill and commenting rather brightly about the huge squid which lived there, Hermione noting how he'd said it and speaking on Krum's behalf of he being a good person. When Harry determines Hagrid wasn't in any shops and also sees he hadn't been to the Three Broomsticks, he's disappointed he'd come at all. Hermione then detects Bagman, whom was speaking with intimidating looking goblins, she wondering if the man ever made appearances at work. When Bagman sees Harry, his countenance changes to happiness and comes over to ask after him, the requesting a moment alone, he first complimenting Harry on his success with the first task as the goblins watched them in silence at their table, Bagman then confiding how they were searching for Crouch, whom had gone missing for about two weeks, Harry then inquiring after Bertha Jorkins, which Bagman informs how little they knew of where she'd ended up after getting to her destination, he then arriving at his point which was to make sure Harry was doing okay with the hint, he giving the idea he'd help him if needed, since he knew it hadn't been Harry's fault he'd gotten picked.
Harry was a little suspicious and didn't like the idea of asking, so politely declines, Bagman looking insulted, but Fred and George then turning up and offering Bagman a drink, he declining to Fred and George's obvious let down, Bagman mirroring their look at Harry as he left the bar with the goblins tailing him. Harry goes to sit with Hermione and Ron, he stating why Bagman had spoken with him when Ron asks, Hermione surprised, and he then sharing what he'd said about the goblins and Crouch, Rita Skeeter then walking in and getting a table near them as she spoke of Bagman, Harry questioning her motives so many around could hear. Hermione backs him up, but then furiously suggests they leave, she fuming as Ron warned her to be careful when it came to Rita, but Hermione now on an angry roll, deciding to boost Hagrid to not be effected by a troll like Skeeter.
Hermione is shouting for Hagrid to open up, and when the door opens, is surprised to be confronted with a smiling Dumbledore, whom offers the group to join them, Hagrid quite a mess, and after Dumbledore supplies the tea, he puts a point on how the trio obviously still loved him, adding how he still received mail from parents who supported Hagrid fully. After Harry and Dumbledore both relate to how family members acted absurdly or like barbarians after Hagrid can't get over how he'd be perceived because of his blood, Hermione states how they all wished he'd return, Dumbledore stating he wouldn't accept Hagrid quitting and expected him on the start of the week, then leaving. Hagrid, still upset, attempts to turn his spirits around, sharing how his father wouldn't have appreciated how Hagrid had been acting, then showing them a photo of an eleven-year-old Hagrid with his pop sitting atop his shoulder, he announcing how he also wouldn't be thinking of "her" anymore with the nonsense of "big bones". Hagrid then relates to how he and Harry had the loss of parents in common and he truly hoped Harry would be victorious, Harry lying about his progress with the hint, but the look of pure joy finally putting Harry on the idea to attempt Cedric's advice.
Harry waited to try Cedric's advice, Ron letting him out as he came in due to being cloaked, and when he reached the bathroom, was impressed by how nice it was. When he'd readied the enormous tub and opened the egg, the same result occurred, Moaning Myrtle startling him when suggesting he dunk the egg. He was embarrassed and annoyed, regardless of the dense bubbles, Moaning Myrtle mentions how he hadn't been around her toilet lately, Harry realizing he hadn't needed the privacy. She accepts his reason when mentioning having gotten an earful last time he'd been seen coming out, he then getting the egg and dunking it, memorizing the poem, he struggling to figure out the riddle as Moaning Myrtle watched, happily. When Harry finally realized what the task meant, he worried about going into the huge lake to locate merpeople especially when he wasn't the strongest swimmer. When he worried aloud though, Moaning Myrtle becomes a bit upset, since she couldn't breathe at all, Harry apologizing, but annoyed since he couldn't understand her sensitivity compared with other ghosts.
She goes on to pout about how no one thought of her, even the girl whom had discovered her body, the reason she was still living at the school explained, but Harry not listening due to attempting to learn what would be taken from him. He then readies to go and half agrees he'd visit her sometime, he at least thanking her. On his way back, he notices on the Marauder's Map, Crouch was in Snape's office. Harry decides to snoop on him, heading for the office, but the shortcut he takes having a trick step which Harry wasn't thinking of, slipping and dropping the egg, which falls open down the stairs, the map not going quite as far, but Harry covering himself again before Filch turns up. When the man discovers the egg, he thinks Pus had stolen it, he coming up the stairs, and Snap answering him, he distracted by someone having been in his office, and he wanting Filch to accompany him, Filch reluctant, but the two then interrupted by Moody, he seeing what was happening much more fully.
He turns his attention to Snape, inquiring about his breaking and entering, Snape blowing it off as more than likely another student being the culprit. Moody then hints whether it'd be due to improper items Snape would have hidden, he not taking kindly to the suggestion and stating how Moody would already know for having already searched, Moody revealing Dumbledore had given the OK. Snape denies how Dumbledore would do so for trusting him, Moody going on to not only agree, but mentioning how some choices don't get forgotten, Snape clenching his own arm, and Moody offering he return to his quarters, Snape again taking offense. Then, as they had a little face off, Moody mentions the Marauder's Map he believed at first Snape dropped, but Harry signing to him it was his, Moody working fast and magicking it into his own hands, but Snape could see through the suspicious circumstances which Harry could deduce.
Snape declares his thought being Harry related and starts up the stairs, Moody again mentioning how he'd let Dumbledore know Snape's immediate reaction, which stops him. Snape reluctantly back-pedals and decides to return to bed and when Moody requests the egg from, Filch, the man resisting at first, wanting the evidence to prove Peeves' guilt, but gives it up when Moody insists it was first property to a champion. When they're alone, Moody marvels at the map, then helps Harry out of the step, Harry then revealing whom he'd seen in the office, Moody surprised. After, Harry inquires what he supposed Crouch was searching for, Crouch eventually choosing to reply in regard to how dedicated he was on hunting dark wizards. Moody ends their meeting by borrowing the Marauder's Map and mentioning how Harry had potential as an Auror. Harry didn't know if he liked the idea depending on the scar-amount of other Aurors (smart).
Hermione is assuming Harry is about to share with them the egg riddle, the 3 in Charms class, Neville magicking Flitwick across the room instead of a designated cushion. Harry is clarifying what his news concerned being about Moody and Snape. For a half hour Harry was able to quietly relate his story, since this class was action-filled and fun. Ron then suggests perhaps Moody thought Snape had put Harry's name in the Goblet, Hermione not convinced, but Ron wondering why dark wizards would raid Snape's office, otherwise. Harry next writes to Sirius of this weirdness, also worrying about the water task. Hermione and Ron are helping him come up with ideas, Hermione thinking a charm was the way to go. Harry already acting like a dunce in his belief he'd come to his cap of tolerance to library time, goes to research applicable charms.
No one could come up with anything and now his mind and eyes keep getting drawn to the lake and what could lay waiting. Two days before the task, Harry gets a letter back form Sirius requesting the next date to Hogsmeade. Harry spends the night at the library still attempting to find information which could help, Dobby waking him ten minutes before the task and Harry scrambling. Fortunately for non-thankful Harry, Dobby had learned whom had been taken for Harry to rescue and the magical food he'd need to consume to breathe underwater, he biffing off and Dobby wishing him luck, since he was late to be in the kitchens, Harry barrels past a couple students in his haste to being just in the nick, he seeing Percy sitting in for Crouch. The champs are placed along the lake and would have an hour to recover what had been stolen. Harry eats the gillyweed and wades in waiting for a change, he hearing Slytherin cat-calling and laughing from the stands. Then, pain when he tries to breathe, which upon feeling both sides of his neck, there were gills. Once submerging, he also saw his webbed hands and toes, the water not feeling as frigid, either. As he swims farther and deeper, he doesn't come across anyone, but grindylows being the 1st to grab at him. Harry fights them off with boiling water jets from his wand and swims quickly away.
When he stops again, Moaning Myrtle scares him by asking for updates, she giggles as he makes bubbles when attempting to say her name minus the "Moaning", she also giving him a hint in which direction he should go, he responding with a grateful-seeming thumbs up, he soon hearing a mersong, seeing a painting with the people chasing the giant squid. What he saw of the merpeople, wasn't the usual vision of merpeople: dark green hair, grey skin, and jagged teeth. Harry was unharassed, but stared at, he swimming past their homes. Everyone stares, Harry reaching a spot like a "village square". Harry reaches to an area where merpeople were beckoning to the champs, four people tied up to the statue with a tail. The four people were asleep with constant bubbles streaming from their mouths. Harry attempts to ask for one of the fishmen's spears, but he is told they wouldn't help him, Harry then attempting to forcefully take it, but only being met with resistance and a laugh. Harry, getting smart, locates a sharp rock and hacks at Ron's bindings, they soon coming apart, he only finding resistance when he tries to save the others, merpeople explaining he could only rescue his own.
They then motion to where Cedric, with a bubble around his head, was swimming toward them. As he passes he tells Harry to leave, the other 2 coming soon, first Krum, looking like a shark-head with man legs, but as he waits for Fleur, the merpeople start collecting Ron and Fleur's sister, but Harry has them back off by brandishing his wand. He tells them they had until, "1,2,3", he grabbing Fleur's sister while he could, but as he moves, he gets tired with the 2 dead weights. As he goes, he feels the change of going back to normal, fortunately also near the surface, and upon breaking out to air, Ron and Fleur's little sister wake. They help the little girl to shore, the merpeople swimming with them and singing. Fleur is frantically looking for her sister from shore. Everyone is reunited and wrapped tightly in thick blankets, hot potions being ingested. Harry feels truly stupid for thinking any of the hostages would've come to harm, he seeing Dumbledore speaking with a female chief merperson. Fleur confirms how Harry and Ron had both helped in the saving of her sister, giving each a Euro-kiss, Hermione looking bent about Ron's reaction. Then, the announcement for the point system and scores, Harry surprising both Ron and Hermione when he gets 45/50 points, tying with Cedric. They also learn the next test was June 24th and the champs would learn more a month before. Harry also decides, as he and the group of hostages and champs walked back, he was going to buy Dobby 365 pairs of socks.
Ron was madly capitalizing off of  his status as hostage, first stating the truth and then turning it into a beat down of him by many merpeople, but Hermione poked a sensitive hole in his story, so he stuck with the real one after. Harry receives a letter from Sirius by March, he specifying where they'd meet and to bring tons of food, if possible. The trio is a bit surprised Sirius would make the trip, but they also didn't have dementors running all over. Harry's spirits were bolstered with the news, he and the bunch going to Potions and being waylaid by Malfoy and Pansy Parkinson, she holding Witch Weekly, throwing it to Hermione, then everyone being ushered in. Hermione locates the small article titled: Harry Potter's Heartaches. Ron gives her an, I told you so with having pissed the moronic journalist off, but also provides a good laugh for Hermione when he labels her a, "scarlet woman", she then giving an indifferent smile at Pansy.
Unfortunately, as Hermione is wondering aloud how Rita had learnt some of her accurate information, Ron gets angry, Snape catches them, and takes 20 points from them, reading the article to the class. On top of it, upon finishing, he separates the 3, seating Harry in front of his desk. Snape speaks to him under his breath, accusing he had taken the gillyweed from his office, Harry denies it and Snape states Harry would regret it next time. Snape warns him with having a truth potion he being able to "accidentally" use it on him, so he should watch himself. Karkaroff interrupts this exchange, wanting to speak with Snape, since he'd been dodging him. He waits until class ends, Harry snooping by hiding behind his cauldron, Karkaroff showing Snape his forearm, and he breaking off the conversation to call Harry out, Karkaroff leaving and Harry quickly following, straight to tell his buddies what he'd seen. The day of Hogsmeade was a pleasant one, not as cold, and Harry had been able to scrounge a dozen chicken legs, bread, and pumpkin juice. The 3 first hit a clothing store for some socks for Dobby, they then heading for the exit to the town. Harry greets Sirius in dog form, he leading them toward the foot of the mountain, and once getting there, sees an opening and goes into a cave with Buckbeak standing around.
When Sirius changes back and begins eating the chicken, Harry questions him about his safety, Sirius motioning to some papers with strange happenings to people around Harry and he feeling he needed to stay closer. Soon, Sirius is asking about Crouch's house elf and when Harry had lost his wand at the tourney, they also speaking of Bagman, but Sirius focused on Crouch, he revealing he'd been responsible for sending him to Azkaban without a trial. Sirius is ready to leave out the convoluted details why Crouch wasn't a Dark Arts supporter, until Ron has him at least give them a chance, Sirius starting with how fear was felt from magical and Muggle sides, Crouch being ruthless back then, but so effective people wanted him to become the Minister of Magic, then his son gets in trouble, he a Voldemort supporter, and Crouch sends him to Azkaban. Sirius begins to get a far off look recalling when they'd brought the young man in, he ending like everyone there. Screams his first night, silent after, unless screaming whilst unconscious.
Sirius admits the boy had died a year later, his mother following. Crouch never comes to collect his son's body, the dementors burying him outside. The public doesn't look kindly upon this, Fudge receiving the position and Crouch going into the Department of International Magical Cooperation. Harry states how Moody mentioned Crouch's obsession in catching Dark wizards, Sirius confirming it was manic for him. He also supports both Hermione and Ron's opinions of Snape due to his history when they were young, he also noting if Dumbledore trusts Snape, he'd be pretty clean from having worked for Voldemort. Sirius thinks about Crouch's possible intentions and whether he was truly ill, Ron willing to see if Percy had heard from Crouch lately, as well as news on Bertha still missing or progress. As Sirius ends their visit, he allows only written communication from them and would be happy when this tournament ended. The three get back to Hogwarts and endless hot food, wondering if Percy would be as ruthless to family as Crouch had been, Ron uncertain.
The 3 send Hedwig to deliver a letter to Percy, they then off to gift the socks to Dobby. Ron requesting some more eclairs, Hermione being pointed to where Winky was sitting and she being drunk and sad, hoping Crouch would return for her. Harry attempts to get her to spill on whether she knew anything she'd be willing to share about Crouch, she not having it and Dobby getting defensive when she declared Harry was being nosy. She passes out soon after and Hermione is defending Winky's unhappy feelings, she roping Dobby in, but he wanting to remain out of it, the elves quickly giving them food and ushering them out, Ron fully placing blame on Hermione for making them all uncomfy with her feminist and race rights for the elves. Harry ditches the 2 with their continued tiffs through the day, he sending more of the food by owl.
The next day at breakies, Hermione receives multiple letters, she soon realizing it was hate mail regarding Harry, she getting boils from one, and Ron reading another threatening to do the same. After Hermione misses 2 classes for being tended to, Ron getting sad about being skint all the time, Hermione and Harry not sure how to lift his spirits. Hermione is having trouble moving her hands, she vengeful toward Skeeter for it. After a Defense Against the Dark Arts class, Hermione speaks with Moody, whom helps her deduce Skeeter wasn't getting her information by Invisibility cloak, she sharing with the boys, but not expecting them to help after Ron responds whinily about they having to now wage war upon Skeeter. Harry made sure to send food to Sirius regularly and updates with no updates, yet. When Easter arrives is when the letter comes with prezzies.
Percy relates he hadn't seen Crouch, but received handwritten letters with his instructions from him. Finally, Harry is told by McGonagall where and when to meet Bagman for their next task details When Harry and Cedric walk to the Quidditch field, they see hedges were planted all over, Bagman relating how the Cup would be in the middle and they'd use magic to break spells, the two highest pointed champs being first to enter. After, Krum speaks with Harry, leading him close to the forest so as not to get eavesdropped on, he wanting Harry to explain the type of friendship he and Hermione had, Harry surprised it wasn't more serious. Krum requires a little convincing, but after believing him, compliments Harry on his flying skills, Harry flattered, then hearing movement in the forest, which is revealed to be Crouch, whom was acting and looking like a crazed hobo. When Harry attempts to get his attention, he sees Crouch talking at a tree, calling it "Weatherby", then Crouch grabs at Harry's robe desperately wanting to speak to Dumbledore.
After, Harry is let go again as Crouch continues speaking to a tree about a time when his wife and son were alive. When Harry tries to leave, Crouch catches him again, talking brokenly of Voldemort's power becoming greater. Harry gets loose, Krum stays with Crouch and Harry runs to locate Dumbledore, he being stopped by Snape, whom wasted his time until Dumbledore appears, Harry leading him back to Crouch, but he no longer waiting and Krum unconscious. Dumbledore wands him awake, Hagrid and Moody soon joining them. Karkaroff is brought and was pissed and accuses Dumbledore of cheating, so Hagrid calms him by placing him against a tree. Dumbledore distracting him with the task of returning Harry to his tower, and Hagrid talking mad smack about "foreigners". Harry lets him go with this, instead glad to now be sharing with Hermione and Ron what he'd been through.
Hermione deduces Crouch and Krum could've both been attacked or Crouch was responsible, Ron and Harry try to see if Krum not doing it made sense, it not so they going to the owlery to send a letter to Sirius. When Ron asks for another recap on the details, Harry could remember about Crouch, he gets annoyed by Snape being a time wasting nuisance. Hermione reminding them they should speak with Moody to see if he'd used the Marauder's Map, but then Fred and George are arguing loudly on their way up to them, about whether the note they were sending was blackmail and if they felt guilty enough, this not lasting long when Ron calls them out on it, George setting an owl off with the letter in the end.
When the twins leave, the 3 discuss how serious they could be with this unknown plan, Ron confiding how his brothers were focused on quickly making cash for their joke ship business. They leave it alone until they can speak with Moody at break, upon doing so, learning the Marauder's Map hadn't shown where Crouch had gone, Moody focusing them on Harry training for the 3rd task with his buddies help, since Dumbledore had notified the Ministry about Crouch. The next day, they get a letter from Sirius having him swear not to stray outside after hours and to have his buddies with him, since someone was after Harry. He took it like a brat, so Hermione attempts to set him straight, he resistant to the very end, but Hermione attempting to keep him focused. Harry follows instructions accordingly for the next few days, training with his friends. Ron has gotten to his limit of being stunned by Harry, since he'd started getting an ache everywhere.
Hermione testily advises Ron to fall back onto the cushions and it wouldn't be so bad, Ron spouting about this not being an option when stunned, he offering she try it. Hermione quickly turns the subject to Harry having gotten the hang of it enough, and they should practice a hex next time, they ending for today. In Divination, Harry falls asleep and dreams of Voldemort, he excusing himself to the hospital wing to Trelawney's disappointment. Harry goes to find Dumbledore instead, Sirius having instructed him to do this. He guesses the password to Dumbledore's office, Cockroach Cluster, and hears a conversation as he gets closer. Fudge, Moody, and Dumbledore discussing Bertha's disappearance and whether Crouch not being found was due to the same reason. Moody is first to notice and mention Harry waiting to talk with Dumbledore.
Fudge attempts to push Harry back out by advising he return to class, but Harry reiterates his need to speak with Dumbledore, whom has him wait there until he returns from their grounds look-see. After a short time waiting in a chair, Harry sees a slightly open cabinet with something shining, he taking a look. What he discovers is a liquid substance in a bowl, poking it with his wand and looking inside to see a room from above. Harry gets too nosy and falls in when his nose touches the liquid and he finds himself seated on a bench next to Dumbledore, he deducing he must be in a memory. Soon, dementors enter with Karkaroff, whom looks much younger. He'd been brought to reveal information about Voldemort's supporters, Moody, pre-magic eye, voiced his insulting opinion of Karkaroff. Crouch has him go through the names he had, only one being useful. Harry is then transported to a different memory with Rita Skeeter and Bagman, he quite fit and being charged for passing information to Voldemort supporters, Crouch getting negative feedback from those present when readying to send him to Azkaban.
This day, Bagman is let go on his popularity, a new memory beginning. Dumbledore sits with Crouch and a crying woman, four prisoners brought in, one being his son. The boy was scared out of his mind, pleading with his parents, his mother of course, unable to do anything and Crouch shouting over him, this time receiving the votes for life in Azkaban. Crouch denounces being related to the boy any longer, Dumbledore rousing Harry from this scene. Harry tries to explain and apologizes reluctantly, Dumbledore being quite understanding. Harry then relates his dream, Dumbledore confessing he'd told Sirius about the cave. Harry inquires Dumbledore's opinion on why his scar kept bothering him, he considering it was fueled by Voldemort's surge of anger and or proximity to Harry. He asks after Bagman's innocence, and why he believed Snape was clean, Dumbledore dodging by saying it would stay between himself and Snape. They end with Dumbledore wishing him luck and not to mention what he'd learned of Neville's parents.
Harry sends another letter and thoroughly discusses most of what he'd seen, Ron not convinced of Snape's innocence and Hermione thinking of Rita Skeeter's egotistical talk of  what she knew about Bagman, they calling it a night, since they'd have to buckle down and help Harry practice the next day. As they reach June, Harry is much more at ease with this task what with his history thus far with similar experiences. Hermione attempts to focus them back on practice when Ron sees Malfoy acting oddly outside below their window. Meanwhile, his now daily letters from Sirius supports Hermione in Harry focusing on the third task before bothering with anything else. The morning of the task brings more fluff news on Harry being crazy, Malfoy even being quoted in the article, and Hermione then coming up with a possibility which she's off to research in the library straightaway.
McGonagall then informs Harry the champs would be meeting after breakies. She clarifies it's so the families of the champions could be greeted, he bewildered. Cedric announces to Harry of his guests waiting, he surprised to see Bill and Mrs. Weasley. As he escorts them about the place, Mrs. Weasley mentions how Percy was being questioned about Crouch's letters and Fudge being judge in his place. During the latter of evening meal, Dumbledore announces the start o f the task approaching, having the champs head for the Quidditch field. When everyone is seated, it's noted they'd have patrollers along the outside of the maze for assistance when red sparks were sent into the sky, Harry and Cedric being first to enter. Not long in, the 2 separate, Harry hearing the whistle for Krum's start, and further on Fleur's, Harry doesn't run into any obstacles, oddly. After turning a few times without any issue, Cedric meets up with him again, his robes scorched by a skrewt, hurrying off, Harry then confronting a boggart-dementor, and after this goes through suspicious mist.
Rightly, since it made up, down, but he only having to lift his foot to fix it. After 10 minutes, he confronts the skrewt and successfully stuns it. A little further on, Harry hears Cedric being attacked by Krum, he making a hole in the hedge and stunning Krum, they sending sparks up for him to receive aid, the 2 splitting up again and Harry coming across a sphinx next. Harry's guess of a spider does the trick and he gets directly to the Cup without trouble. He then sees Cedric belting toward it, Harry knowing he didn't have a chance with his longer stride, but he did warn him of a huge ass spider coming up on his side, he barely dodging. Cedric loses his wand and Harry tries a spell, it failing, as well as the next few, they getting the spider's attention and he getting a bitten leg, until getting to a spell which works.
After, Cedric tries to give the Cup to Harry, after he'd told him to grab it already. Harry continues to be agitated by Cedric's decision, the 2 listing how the other had helped him at different times. Harry gets down on himself when Cedric mentions trying to save all the hostages, dumbly in Harry's opinion, the poem not meant to be take so seriously. Cedric has made up his mind, though standing by Harry, whom takes a minute to fantasize the win, but getting his moment to say, selflessly, for them both to get it together, and have it be a Hogwarts victory! Cedric acts like he couldn't believe his luck Harry'd want to, the two walking together and grasping the Cup at the same time, being whisked somewhere. When they look about, they are nowhere near Hogwarts, Cedric not realizing the Cup was a Portkey. They be-wand themselves, the graveyard silently spooky.
Then, they notice a small man carrying a bundle in robes, and upon getting about "6" (feet under) from them, Harry's scar killing him with pain, losing sight, a voice commanding to kill the other, and when his scar pain lightens, sees Cedric killed. Harry's then dragged to Tom Riddle's grave and tied to it full body so he couldn't move his head, he recognizing Wormtail. He left him for a moment, he  seeing the bundle moving at the grave, Cedric's body nearby and Harry's scar piercing him as he hoped he didn't get a look of whatever was in those robes. Wormtail comes back with a man-fitting cauldron filled with water, a snake around Harry and the gravestone for a mo.
The cauldron is lit and the bundle demands he hurry up, upon being prepared, Harry seeing a flat-faced snake-looking red baby, he being chucked into the cauldron, Wormtail fearfully cutting off a limb for this renewal ceremony, then getting to Harry, some blood drawn and it going in with the arm. A mist develops and Harry is terrified to see a skeletal man emerge, Wormtail robing him and Harry seeing Voldemort up close for the first time in years. and Voldemort was reveling in his renewed body, throwing Wormtail against the grave, laughing, Wormtail reluctantly gets the stamp on his arm turned from red to black. Harry's mark flares a searing pain, Voldemort wondering who would come first when they felt 'the call' and who would be dumb enough to stay away. Voldemort then confides to Harry, the grave was his father's and both he and Harry's mother had their uses in the scheme.
After a short wait, wizards, the Death Eaters, were apparating to the graveyard. Voldemort goes into a speech of how he felt those present had betrayed him by not coming to his aid before and how they'd denied being a supporter to the community, instead. He tortures one Death Eater who grovels on behalf of himself and the others. After, Voldemort gives Wormtail a sparkly fake hand which worked magically. Lucius has to explain why he'd run from the call the last time, Voldemort letting him go with a warning. Crabbe and Goyle are also called out, he going through the Death Eater's who were missing whether it be due to imprisonment, cowardess, or death. Lucius is first to ask how Voldemort had obtained his new form, he calling out Harry as the start and finish of the tale. This new form allowing him to lay hands on Harry, he getting blinding pain from barely a finger touch.
Voldemort speaks of how he'd waited uselessly for one of his Death Eaters to come find him, instead getting lucky when a Hogwarts professor happened upon his side of the forest in Albania, but Voldemort's plan to immortalize himself through the sorcerer's stone thwarted by this meddling kid, Harry. So, his next reprieve comes in the form of Wormtail. He tells how Wormtail had run into Bertha at an inn, he getting her to Voldemort so he could obtain facts, he breaking her beyond repair, so gets rid of her. He goes on to state this night, Harry would die, he first putting him through the "worst pain" Harry's ever felt, then having Wormtail release him so they could fight square before Voldemort took Harry down. Wormtail quickly manages to set Harry loose what with his pretty hand, and flippantly gives Harry's wand back, collected next to Cedric's body, f.y.i…
Voldemort asks Harry if he's experience with dueling, his quite brief, and mostly useless lesson those years ago. Voldemort forces Harry to bow magically, per tradition, they then starting, Voldemort cursing him again. When Voldemort's ready to give the death blow, Harry does the disarming spell, their wands creating a gold connection and encircling the 2 after taking them to a different part of the graveyard, inexplicably. Then, phoenix song is heard, Harry keeps the connection between them open, Harry forcing liquid balls which formed along the gold strand to go back to Voldemort's wand, once it had, all the magic he'd recently done, seemed to be getting released, like Cedric and Wormtail's hand. All the other's who'd died recently voice support similar to Cedric's, Harry's mother and father soon emerging, as well. His father instructs him what'd happen and he needing to get the Portkey. Per request, Harry takes Cedric with him as he runs for the Portkey, Death Eaters firing curses and missing, Voldemort also not getting to him in time, even though he'd gained by a single grave away.
They're transported to the entrance to the maze, a crowd coming with Dumbledore and Harry escorted away by Moody. Harry answers Moody's questions about what had happened Moody then confessing he'd put Harry's name in the Goblet and also had to orchestrate many angles, as well, since Harry was too prideful in certain ways. Harry was dumbfounded by this revelation, Moody readying to kill him, but Dumbledore, Snape, and McGonagall having witnessed the last few minutes of this and saving Harry. Dumbledore then reveals, this Moody was an impostor, the 2 waiting to see if the knocked out fella would turn. He turns into Crouch's son, Dumbledore reviving him after giving him a truth potion.
Boy Crouch confesses how his mother had, in the end saved him. She'd had Crouch help and his mother and he took poly-juice potions to have it succeed. Crouch had kept his son hidden with Invisibility cloak, Winky helping him. Bertha had gotten in the way, so Crouch had put too powerful memory charm on her and she didn't recover. Bertha had been the one to convince Crouch to let his son go to the Quidditch Cup, the reason for the empty seat. After, Crouch had fired Winky, Voldemort having found Crouch's son back at his home. Voldemort curses Crouch and sets up the plan with his son to be Moody's double. When Harry meets Krum, Crouch's son watches from the forest and underneath his invisibility cloak, stunning Krum and popping his pop, then burying the body in front of Hagrid's hut.
Dumbledore makes sure Crouch's son can't escape, then has McGonagall take Harry upstairs, Dumbledore telling him Sirius was waiting for them in his office. When Sirius sees the state of Harry, he demands to be told what'd happened, Dumbledore taking the reins, Harry becoming a perch for Fawkes, then Dumbledore asking him to tell them what he'd seen, explaining it'd be easier to get it over with than wait. Dumbledore also reveals, Fawkes was the donor of he phoenix feather in his wand. From here, Dumbledore guesses the reversal which occurs because the wands weren't performing against each other. He asks what the apparitions did upon getting out, after which he has Harry spend the night in hospital wing, Sirius welcome to stay with him. They see the Weasley's with Hermione prompting Pomfrey for answers, Dumbledore having everyone calm down, also stating how Harry would have the dog stay with him awhile. Pomfrey sets him up with pj's and sleep potion, he passing out promptly.
Next, Harry is woken by talk from Mrs. Weasley and how McGonagall was arguing with Fudge. When they enter the room loudly, Dumbledore soon follows, they learning Fudge had brought a dementor with him and Crouch got the fatal kiss, so he wouldn't be tried or be able to testify why he'd done all of this. Fudge stays immovable on his skeptical opinion of what Dumbledore had learned from Harry and Crouch's son, and the dementors being ousted from Azkaban on the chance they'd help Voldemort only making him livid. Dumbledore goes on to advise he'd also do well to make peace with the giants or Voldemort would sway them, as well. A last ditch effort to at least persuade Fudge to believe Voldemort had been reborn came from Snape when he shows his Dark mark and this being why Karkaroff biffed off. Dumbledore then readies to get Mr. Weasley's help from those who were still on the side of reason, before Fudge had left Harry receiving the thousand galleon winnings for the Cup. Next, Dumbledore asks Sirius to transform, he having Snape and he make temporary peace, he sending both on missions, Harry being told to finish his sleeping drought, right before taking it, wanting anyone or Cedric to have gotten the prize money when Mrs. Weasley mentions it, he breaking down, Hermione then coming in with the sleeping potion.
After a moment, Harry recalls little of what occurred after, a harsh one being when he met Cedric's parents. He offers them the prize money, but it's declined with a daze due to mourning. No one at school bothered him about his ordeal, also since Skeeter's article made Harry sound nuts, he was able to kick back with his buddies. Ron also relates how he'd found out from his mother from Dumbledore of Harry first starting his summer at the Dursleys, then would go to Ron's. They visit Hagrid and he confesses of  knowing Voldemort had been priming to come back for years (yeah, ya think?) and as long as Dumbledore was there to fight, he felt safer. They learn he also would be on a mission for Dumbledore possibly with Madame Maxime and maybe in relation to Voldemort, since he refused to give detail.
At the Leaving Feast, Dumbledore decides to reveal some of the details of Cedric's murder and then recognizes Harry's bravery for confronting and escaping Voldemort. Some Slytherin students refused to partake in honoring Harry, though; After which, Dumbledore goes on to support everyone sticking together against Voldemort. When everyone's going home, Fleur makes sure to bid farewell to Harry, Krum doing the same, having a private chat with Hermione whilst Ron tries to keep track of them, in the end asking for Krum's autograph. When they're on the train back, Hermione mentions at lunch, how Rita hadn't been writing anything since the end of the last task due to what she'd had on her. They then learn Hermione had Rita still in beetle form in a jar, she an unregistered Animagus. Hermione lists her terms to beetley Rita and would set her free in London. Fred and George help them hex Crabbe, Goyle, and Malfoy when they come to bother the trio, Harry then offering the twins his winnings, since they wouldn't be getting paid out by Bagman, whom was in a shit ton of debt. His only request being for them to buy Ron some dress robes and take the credit. They end with Harry resigned to his summer with the Dursleys and preparing for whatever was ahead.
A decent end, and I'll be happy to continue to the brickiest looking Year 5 of the bunch.