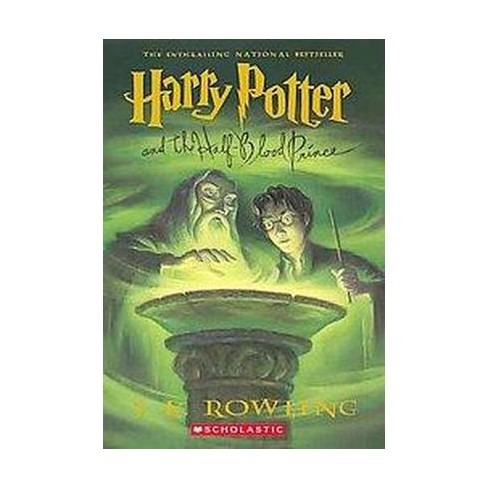 The Prime Minister of Britain is told by portrait of Fudge wanting a chat, his call with the Prez to be rearranged. Fudge's presence apparently was an annoyance across Muggle/Wizarding communities alike. The Prime Minister relives his handful of encounters with Fudge, the 2nd one regarding Sirius' escape, the 3rd about their transport of magical creatures for the Goblet of Fire, the 4th regarding the Azkaban breakout, and now the 5th being Voldemort's return. Fudge also details how the Muggle disasters had also been caused by Voldemort and his followers as of recently. Fudge reveals to him of already having been fired and was there to intro the new Ministry of Magic, as well, Rufus Scrimgeour. The man bustles in, the down-to-business, sort and taking care of certain Muggle-related needs in regard to the Jr. Prime Minister quacking, Fudge acting as the P.M.'s liaison.
Narcissa and her sister, Bellatrix are in a Muggle town, Bellatrix attempting to stop Narcissa from informing Snape of a secret, she not thinking it was in Voldemort's best interest for her to reveal this. Despite her advice though, the 2 continue to Snape's, he entertaining them readily and Wormtail preparing them drinks, since Voldemort had assigned him "to assist" him. After, Bellatrix goes off on him to explain his action and lack thereof in regards to the bidding of Voldemort. Snape comes back with how discerning Voldemort is and he'd already told the one whom most required it. Bellatrix is on a manic roll though, so Snape spends some time reasoning why he'd not been a team player more obviously to the team.
Snape does a stellar job of dotting all them i's, and then Narcissa keeps stop starting on confiding her issue, but it going against Voldemort's word, Snape agreeing with Bellatrix of she needing to keep her mouth shut, since he also was aware of the plan, pissing off Bellatrix again, but Narcissa focused on how this would endanger Draco, since he was such an eager puppy to help. She continues to beg for him to attempt to change Voldemort's mind due to his inter-relationships with the Malfoys and Voldemort, he reminding her Voldemort's main concern was allowing Snape to keep his position under cover, so would be in reserve to take over the task upon Draco's failure, this ofc not comforting the distraught mother, but the consent to an Unbreakable Vow does the trick.
In regards to how Harry is found (I wonder if "fug" was supposed to be, "a misty 'fog'.) at his window, asleep and breathing on the pane, he had been reading news referencing the attempted lifting of the prophecy in the Dept. of Mysteries, as well as another article about Fudge and his replacement, Rufus Scrimgeour, he and Dumbledore butting heads almost immediately. Regardless of this, Scrimgeour was setting up a variety of magical security for Hogwarts, and Harry currently was awaiting Dumbledore to collect him to return to the Burrow after a couple weeks at his Aunt's (His letter concludes, "I am, yours most sincerely", eye raise?).
Harry gets his visit from Dumbledore only a little bit after 11 pm. Harry hadn't prepared the Dursleys, rightly so, but Dumbledore is a smooth talker anyways, he wiling some time away in their living room, so they could discuss some necessities before biffing off. One of these topics was Sirius' will and leaving all to Harry, his home among them, but they needing to test if any charms placed on his possessions could be null if not a blood relative, Kreacher being the subject which showed Harry had claimed his inheritance. Dumbledore then details and requests the Dursleys allow Harry to return one last time before he came of age, so he'd carry the protection of the charm a bit longer, they then leaving for Dumbledore's task.

This turns out to be convincing Dumbledore's colleague, Horace Slughorn to teach at Hogwarts. They are met with what looks like a home broken into and weird, red, gelatinous goop high on the wall, Dumbledore detecting where Horace was laying, the two putting his home back to clean-state. Dumbledore intro;s Harry, and Horace, sensing why he'd brought him, straight out declines, but they staying for a drink. Harry learns Slughorn had been his mother's teacher and he loving how his former students who had made themselves successful, send him gifts, and once Dumbledore has them leave abruptly, ensures Slughorn would come back for the new semester. Before next leaving Harry at the Burrow, Dumbledore gives him kudos on how he'd taken the Ministry of Magic drama, his loss, and how he should, most definitely confide in his buddies on what the prophecy contained. He's then given some interesting news of studying under Dumbledore.
They then go to the Burrow, Mrs. Weasley and Tonks up to greet them at the early hour, the latter looking sickly and leaving quickly, Dumbledore following soon after, Harry getting fed. Molly mentions Arthur getting a promotion and was returning soon, Harry having to sit through a slightly embarrassing question and answer regarding a private name between the two. Soon after Harry is sent to the twins' room to sleep, they staying in a flat above their shop, Molly acknowledging their natural business acumen. Later on Ron, Ginny, and Hermione come in to greet him, he getting breakies from Fleur, she sharing her engagement to Bill and the family not on-board. They also receive their grades from O.W.L.s and Harry's dream of becoming an Auror being dashed.
On his birthday, they learn Karkaroff had been discovered dead, and a few days later came their class and book list, Harry learning he'd made Quidditch Captain and now had similar benefits as prefects. Molly would take them all to Diagon Alley for supplies and look in on the twins shop by the weekend, upon everyone going, they seeing how Diagon Alley looked much seedier with the closed shops, Hagrid escorting the trio whilst Ginny was stuck with her parents. They end up seeing Malfoy with mummsy in the robes shop, the two Malfoys being cunts in tandem, but Harry rising to the occasion, as well.
After, they see the twins had made quite an eye-drawing ad in front of their shop and inside, they learned the twins were making mad bank, Harry being offered whatever he fancied for free. As everyone is looking through the shop, the trio steal away after Malfoy, whom had gone solo to get an item fixed without any parentals finding out, they not able to discover what it was or what Malfoy wanted to purchase, they returning to Mrs. Weasley and Hagrid.
Harry can't shake Malfoy's odd request at the shop, he considering and sharing how he thought perhaps Malfoy had been sworn in as a Death Eater to replace his imprisoned father, neither buddy convinced, Arthur taking a similar opinion when Harry confides his suspicion at the train stop, Harry then hanging out with Neville and Luna, since Ron and Hermione had prefect duties. Harry and Neville end up bowing out due to an invite from Slughorn for lunch with promising students, one being passed on when he learns the boy wasn't in close contacts with his powerful family member. Slughorn reserves interviewing Harry last, they all finally released when it darkened to evening, Harry getting his chance to snoop on Malfoy when a Slytherin enters his compartment.
His nosiness gets the best of him, ofc, so he allows himself to be caught by Malfoy, whom freezes him, breaks his nose, and covers him with his cloak in the hope he wouldn't be discovered until the train had returned to London. Fortunately, Tonks helps him, she acting much sobered still and to top it off, Snape collects him from the highly secure gate. When Dumbledore gives his speech, Harry is shocked to learn Snape had gotten his wish to become the Defense teacher and when everyone leaves after the speech to dorms, Harry shares with Ron why his nose had been messed up and how the 3 would inform Hagrid none of them were continuing Care of Magical Creatures.
They get their new schedules and once going to Defense with Snape, he starts the class with silent spell-casting and shielding, which Harry gets a detention when talking back without thinking. Dumbledore sends a message about when his first lesson was, unfortunately the same time as poor Snape's detention. When they take Potions with Slughorn, Harry's borrowed textbook gives him notes on how to prepare the classwork perfectly and winning the good luck potion, Ginny worried by Harry having followed notes from an unknown person, it revealing in the back it'd been owned by the half-blood prince.
As their Potions lessons continue, Harry follows the half blood prince's notes and Hermione sticks with the official way even after being offered to share, getting annoyed it wasn't giving her the same results, Harry getting all the potions perfectly the next few times. When Harry makes it to his Saturday lesson with Dumbledore, he discovers he'd planned for them to learn more about Harry's situation with Voldemort together, since Harry now knew as much as him, this point on being the theories into hopefully discovering more truth (Rowling has Dumbledore use a word like "huger" after he just claims to being a cleverer man than most?…say tf what???) To begin, Dumbledore has them view a memory through the Pensieve from a Bob Ogden, whom had shared a memory whilst he'd been working for Magical Law Enforcement. They are soon following Ogden to a hidden home outside Little Hangleton, he confronted by an intimidating grungy man speaking Parseltongue. He sets a spell on Ogden, an older man coming out to collect his son and warn how he'd had every right to defend himself and his property.
Ogden sees Gaunt's daughter, as well, she ignoring them. Soon, Ogden shares a summons being given to Morfin, Gaunt having a cow, since they'd been purebloods for hundreds of years and were descendants of Slytherin, the group interrupted by a passing couple outside, Morfin then outing his sister for having eyes for the Muggle man and their father going into a rage because of their pure heritage and racism. Ogden returns later with more back up and the 2 men are sentenced to Azkaban, Harry also learning Morfin's sister was Voldemort's mother and his father had been the handsome Muggle.
By the time Gaunt had been released, Voldemort's mother had biffed off and when Morfin had gotten out, his father was already dead. Merope had eloped with her bedazzled lover, gets pregnant and before giving birth, Tom Sr. ditches her for possibly returning to his senses and doesn't inquire after his offspring thereafter. Before leaving for the night, Harry sees the same ring Gaunt had been wearing inside Dumbledore's office, he hurting his hand around the time he'd acquired it, but this story still on pause.
Hermione's begrudgement toward Harry's mastering the Potions lessons so far was the only mo. she could claim, since everyone's classes had become more detailed and work-heavy. The ability to spell-casting silently alluded many, but was needed in more than one class, so practice was viewed in Gryffindor's common room often, and visits with Hagrid were nonexistent, he now ignoring them in halls. The trio contend with finding the time to attempt a chat with Hagrid, Harry having tryouts and the numbers be more excessive than the years before.
They learn through the news, the young conductor, Stan had been arrested for Death Eater info before they all go to the Quidditch field for the tryouts. Ron and Ginny make it again, Hermione jinxing the most talented boy, so Ron had a chance, they visiting Hagrid after and fixing his attitude about they not taking his class, he also sharing Aragog the spider seeming ill. Before reaching dinner, Slughorn invites Hermione and Harry for late din din saying he'd speak with Snape on postponing his detention once more, this not happening and Harry learning his task would be a messy one.
The day of Hogsmeade trip, Harry was flipping through the half-blood prince's Potions textbook, the made up hexes and jinxes fascinating him. Later, he's confronted by Slughorn in Honeyduke's since he'd missed all of his invites so far, due to making Quidditch practice the same hour, his next save being his class with Dumbledore. When the trio decide to make an early day of Hogsmeade due to weather, Harry learning Mundungus was nicking Sirius's stuff, and everyone getting into more of a mood, on their way back, a girl student has a disturbing episode in front of them, Harry getting Hagrid and he running back to the school with her. They told McGonagall what they'd witnessed, Harry still believing Malfoy was behind it, despite he being in detention, Ron and Hermione not arguing anymore, since he couldn't see past his own theory.
Monday evening Dumbledore has them enter one of his own memories regarding Tom and the day he'd spoken with his orphanage mistress, she loosening her tongue about how he'd come there and the weird incidents to happen around him. Upon meeting Ton, he was suspicious, but eager to attend Hogwarts and after viewing the memory, Dumbledore has Harry remember Voldemort's reactions during certain pieces of their interaction, before ending their session.
Harry is going on and on about how he mustn't have feelings for Ginny because Ron would kill him. Instead, he gives Ron his luck charm, Hermione catching him, and he defiant. After Ron plays the best game of his life, Harry reveals of duping Ron with fake potion, but Hermione and he not making up, he ending his night with a snog with Lavender and Hermione siccing her conjured birds at him for being a snob and show off. At Slughorn's party where Harry took Luna, he snoops on Malfoy and Snape by invisible cloak, they having retreated to a classroom nearby, it revealing quite a bit indirectly.
Harry shares this information with Arthur at Christmas, Lupin also present and saying the repeated, "If you trust Dumbledore, might as well trust Snape." On Christmas morning, Percy is accompanied by Scrimgeour, whom obviously came to see Harry on the pretense of Percy wanting to spend time with the family, which was not the case. Harry soon learns Scrimgeour wanted him to agree to at least look like he's aiding the Ministry, to calm people's fears, but Harry not falling for being a fluffer for the Ministry in the press and declines outrightly.
When they return to school after holidays, they are presented with opportunity to receive apparating lessons, the trio all signing up. Harry's lesson with Dumbledore had him relating his chat with Scrimgeour and the conversation between Snape and Malfoy, Dumbledore acting as Lupin anticipated, unphased. Harry shows his being butt-hurt, since Dumbledore became short with him about his loyalty to Snape having been unchanged, Dumbledore regarding this before refocusing them on the couple of memories he's collected. He starts with how Voldemort dropped his father's name and his search into his family background.
The first memory from Morfin which proved Voldemort had killed his father and grandparents. The second was an altered memory from Slughorn which Dumbledore tasked Harry in having him confess properly. Harry's first attempt fails, another chance arriving on Ron's birthday when he's accidentally love-potioned, then poisoned in Slughorn's office. Harry ends up next to Ron to recover a cracked skull from Quidditch, he also realizing and having Dobby and Kreacher do his bidding and spy on Malfoy for him.
When Harry meets with Dumbledore, he's made to feel guilty for not completing the Slughorn task, but they continue with more memories, Harry apologizing and determined to try again. They go to a memory when Voldemort killed to retrieve his mother's locket as well as a Hufflepuff cup from Hogwarts' history and one from Dumbledore's memory where Voldemort returns after Dumbledore had become Headmaster recently and asks for a position again, Dumbledore ofc refusing, this also being the origin of when Defense would employ an annually changing teacher.
Harry soon learns Malfoy was going to the Room of Requirement for an unknown purpose, learning later it was used for 2 pieces of furniture, one in the antique shop, but first Harry takes some good luck potion to help persuade Slughorn, which leads to him going to Hagrid's invite to Aragog's funeral, Slughorn tagging what with the acquisition of fang venom and Harry using a refilling of wine charm, getting Slughorn toasted and convincing him to supply the memory to him.
Once Harry learns Dumbledore had come back late, the two immediately view the memory. After which Harry gets his chance to destroy a horcrux after hearing Snape had been the snooper of the prophecy getting Harry's parents killed. They retrieve the horcrux without too much trouble, but upon getting back to Hogsmeade, they see the Dark mark above Hogwarts. Malfoy soon has Dumbledore at his mercy, Harry enchantedly frozen, he having been the cause of the girl student and Ron's close death calls. In the end, Snape must do the deed, Harry giving chase and losing him outside the boundaries of the school to disapparate. Hagrid doesn't believe Harry, he seeing Dumbledore's body, Snape also having admitted to being the half-blood prince.
Harry refuses to part from Dumbledore's body, only Ginny able to lead him away, she guiding him to where everyone else was currently, the hospital wing. Bill had been disfigured by Greyback, a werewolf curse making it difficult to heal, but fortunately everyone had taken some lucky potion. McGonagall had taken the post as Headmistress and she having the Heads of Houses vote on whether they should keep the school open before the Minister of Magic arrived. They have Dumbledore's funeral, Harry declares he planned on not returning to Hogwart's and instead look for the horcruxes, but before setting out, Hermione and Ron ofc plan to join him, they having to go to Bill and Fleur's wedding, Harry also having broken up with Ginny to protect her. The End. Good enough, onward!